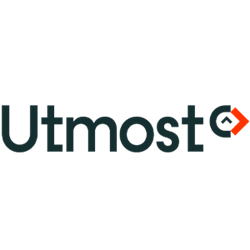 "It's time for systems and processes to reflect today's ever-changing workforce. Front Door finally enables enterprises to give managers a single place to request talent instead of sorting through dozens of systems and processes." - Annrai O'Toole, CEO of Utmost
SAN FRANCISCO (PRWEB) July 27, 2021
Utmost, the first extended workforce system, today announced the launch of Utmost Front Door, the single place for hiring managers to request any worker category regardless of how a person is engaged. Front Door is the first and only solution to guide hiring managers to the proper classification and sourcing channel in today's distributed workforce. This means reduced costs and worker misclassification, and a simplified hiring manager experience.
We know decisions get better the more data organizations have available to them. With the launch of Front Door, Utmost helps HR, Procurement, and IT teams navigate all available talent options -- be it contingent, SOW, freelancer, independent contractor, outsourced worker, and more. It is the centerpiece to vendor management system (VMS) replacement, enabling total workforce visibility, "in-the-moment" labor decisions, and access to all talent channels.
Our latest release also provides the core, end-to-end process from initiation of a work request all the way through invoicing and payment. This includes rate card calculation and management, selection and onboarding, time and expense management, invoicing, and more.
Utmost Front Door creates a centralized place for hiring managers to request any type of talent. Utmost will integrate with Workday to ensure Workday remains the central system of record for people-related activities, creating a more cohesive and efficient experience for customers.
Front Door is now available for all Utmost customers. Powered by enterprise-grade features, customers receive several benefits, including:

Reduced workforce costs: Misclassified workers can raise overall workforce costs by 5-10%
Improved hiring manager experience: One system for all talent requests saves managers time and reduces employee support requests
Enforcement of controls: HR and Procurement can collaborate on a centralized, standard process for talent requests. This means all labor regulations and contracting controls are applied, and IT has a consistent identity for systems access
"It's time for systems and processes to reflect today's ever-changing workforce. Front Door finally enables enterprises to give managers a single place to request talent instead of sorting through dozens of systems and processes. HR and Procurement teams can finally rein in the overall costs that come from misclassification," said Annrai O'Toole, CEO of Utmost.
"Nearly 47% of the total workforce is now considered 'extended,' as more and more talent is comprised of contractors, staffing agencies, professional services firms, and more. Hiring managers need an innovative and seamless way to navigate through these workforce options," said Christopher J. Dwyer, Vice President of Research at Ardent Partners. "Utmost's Front Door offering enables managers with those options, as well as fostering collaboration between HR and procurement teams that want to fully control the entire process for any type of talent request."
Learn more about Utmost Front Door here.
About Utmost
Utmost Extended Workforce System is the talent-focused, next evolution of vendor management software. With Utmost, enterprises gain full visibility into their extended workforce. This enables data-driven talent decisions across HR, Procurement, Finance, and IT. The software enhances the productivity of workers, hiring managers, HR partners, and staffing firms while ensuring compliance. Utmost was founded in 2018 by industry leaders Annrai O'Toole, Dan Beck, and Paddy Benson, and is backed by Greylock Partners, Workday Ventures, and Mosaic Ventures.