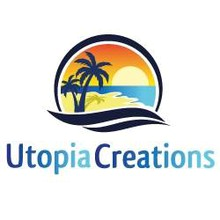 Travel is a crucial element to business success
Leeds (PRWEB) September 20, 2016
Leeds-based sales and marketing specialists, Utopia Creations have revealed that they are hosting a competition to win an exclusive, all expenses paid, trip to New York. The competition will be based on performance and results and the contractors with the best overall performance over the next month will be joining CEO, Rebecca Haigh, on the trip to New York.
About Utopia Creations: http://www.weareutopia.co.uk/about-us/
Utopia Creations believes that the trip will be a major reward for these top performers as not only will they get to travel across the pond and see the famous landmarks in New York but they will also have the opportunity to connect with leading professionals in the sales and marketing industry. The firm believes that this will be a vital opportunity for the top performing contractors to get ahead of the competition and strive towards success.
The exclusive trip is planned to go ahead in November and will see the firm's top achievers alongside CEO Rebecca Haigh, fly out to New York to visit industry leaders in Times Square. The trip will also consist of opportunities to sight-see and to relax as well as have some one-to-one mentoring from Ms. Haigh. Utopia Creations believe that this will be a valuable experience to learn new skills, experience new cultures and return to Leeds feeling motivated and inspired.
Utopia Creations are confident that competition is healthy within a business, especially one striving towards delivering continuously improving results. The firm states how the trip to New York is the perfect incentive to help motivate and inspire their contractors in order to drive their results over the next couple of months.
Travel is a crucial element to business success, reveals Utopia Creations. The firm believes that travel helps business professionals to master several skills including timekeeping, networking with new people and experiencing new environments.
Utopia Creations is an outsourced sales and marketing firm based in Leeds. The firm specialises in a personalised form of marketing which allows them to connect with consumers on a face-to-face basis in order to deliver their clients' brand message. By connecting with consumers on a one-to-one basis the firm is able to encourage long-lasting and personal business relationships between brand and consumer. This often leads to increased customer acquisition, brand awareness and brand loyalty for their clients.