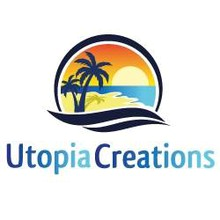 It is important to work with those who are motivated and passionate about the same things as you as this will also improve your own attitude.
(PRWEB) February 16, 2017
The leadership event took place on Sunday, February 12th and was designed for young leaders to attend in order to aid their development and encourage a wave of new business owners within the industry. Utopia Creations feels that this is vital for growth within the sales and marketing world and fully supports this kind of leadership event. The event consisted of several guest speakers from across the UK sharing their advice on major leadership topics and was hosted at the Old Trafford Cricket Ground in Manchester.
About Utopia Creations: http://www.weareutopia.co.uk/about-us/
The Old Trafford Cricket Ground is the ideal venue for events, meetings, and conferences and is recognised as one of the UK's most prestigious locations for conferences and events. The venue has been chosen by several major companies such as Google and Disney to host events and boasts a range of event spaces which can accommodate from 10 to 1,000 attendees. With several hundred guests travelling to the leadership event, Utopia Creations feels that this was the ideal venue.
Rebecca Haigh, Managing Director of Utopia Creations was invited to the important leadership event as a guest speaker where she was asked to share her advice on the topic of successfully managing a team. For the young leaders attending the event, this topic was extremely useful and gave them a wealth of advice on how to time manage and complete their own goals whilst still helping a large team to accomplish their business goals.
At the event, Utopia Creations' Rebecca Haigh revealed that time management is the big key to successfully managing a large team and helping to bring the best out of every individual within that team. The business owner shared that in order to be a strong leader it is vital to invest in people that are putting in a lot of effort, not just necessarily those who have the best image or biggest personality. Miss Haigh revealed that a good leader will be able to spot talent in all different areas and not be blindsided by those who are the loudest or most confident.
"It is important to work with those who are motivated and passionate about the same things as you as this will also improve your own attitude," shared Rebecca Haigh. "It is vital to educate your team and become a reliable teacher and mentor to them," added the entrepreneur, "Reward your team and show them why working hard is beneficial to them and not just the business."
Utopia Creations also paid close attention to the other guest speakers at the event in order to learn new skills and aid their own development. Other topics covered at the event included how to be a successful business leader and personal branding. These topics were particularly important as they help young business leaders to learn the key skills for being a good leader and how to brand yourself in order to stand out from other leaders and therefore gain access to unique opportunities.
Utopia Creations feels that attending leadership events is vital for all young leaders as it allows them access to a unique pool of knowledge in one place, as well as giving them a great opportunity to network with high-profile industry experts. In turn, this helps each individual to gain access to mentoring, learning opportunities and top industry knowledge which, if utilised, could make them an incredibly successful sales and marketing professional.
Utopia Creations is an outsourced sales and marketing firm based in Leeds. The firm specialises in a unique form of direct marketing allowing them to communicate with consumers via face-to-face marketing techniques. This instant connection with consumers encourages brand loyalty and drives customer acquisition and brand awareness for their clients.