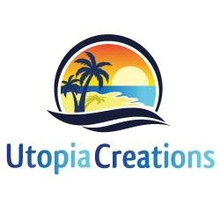 Utopia Creations strongly believes that taking time out to relax and spend time in new environments is vital for any hardworking business professional
(PRWEB) October 11, 2016
Recently, Utopia Creations held an exciting competition to determine which of their top performing contractors would be able to go with Managing Director, Rebecca Haigh, on the trip of a lifetime. The firm has since revealed the winners of the performance-based competition and the firm is now preparing to jet off to Tenerife for a deserved R&R weekend.
About Utopia Creations: http://www.weareutopia.co.uk/about-us/
Utopia Creations will be travelling to Tenerife on October 14th and will return to the UK on October 17th. The trip will be a well-deserved break for the CEO and the firm's high achieving contractors who have worked extremely hard since their inception to deliver phenomenal results for their clients. Utopia Creations strongly believes that taking time out to relax and spend time in new environments is vital for any hardworking business professional as it allows them to refresh their mind and body, giving them the energy to return to the business environment and work harder than ever. Utopia Creations feels that without regular breaks away from a working environment, business professionals will burn out and be unable to make vital business decisions.
Utopia Creations will be staying at The Gran Melia Palacio De Isora Resort. The 5-star luxury resort has stunning views of the Atlantic Ocean and the majestic Teide as a backdrop. The resort has been named best resort hotel in Spain by several travel agencies and offers a fine dining experience as well as an extensive choice of activities and luxury facilities.
Utopia Creations will be joined on the exclusive 5 star trip by a number of industry professionals who will also be taking some well-deserved time out. This gives Utopia Creations the ideal opportunity to connect with like-minded industry personnel which will allow the firm to make genuine industry-based relationships as well as learn new skills ready for the firm's return to the UK.
Utopia Creations firmly believes that travel is vital for success in business as it helps to develop a multitude of skills including time management and people skills, as well as allowing a person to experience new cultures. All of these assets helps a person to become more successful in a business environment.
Utopia Creations is an outsourced sales and marketing firm based in Leeds. The firm specialises in a personalised form of direct marketing which allows the firm to connect with their clients' ideal consumers on a face-to-face basis at unique events. This one-to-one connection with consumers drives long-lasting and personal business relationships between brand and consumer and, in turn, often leads to increased customer acquisition, brand awareness and brand loyalty for their clients.