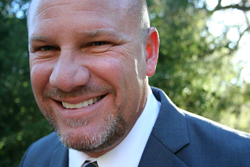 Learn more about a VA home loan by speaking with a home loan specialist at, 858-999-3737
(PRWEB) July 18, 2014
Mortgage consultant Kevin Leonard and his team of originators are pleased to announce the VA home loans page is completed on their website. The newest addition about the home loan product can be viewed on the webpage here, http://www.kevinleonardmortgageexpert.com/va-loan/. A VA home loan helps Veterans, Servicemembers, and also eligible surviving spouses become homeowners. The VA home loan guaranty benefit and other housing-related programs to help individuals buy, repair, build, repair, or retain a home for your own personal occupancy. Private lenders like mortgage companies and banks provide VA home loans. A portion of the loan is guaranteed by the VA, enabling the lender to provide you with more favorable terms. To find out how to get approved for a VA home loan in San Diego call and speak with a mortgage professional at, (858) 999-3737.
Obtaining a VA home loan has many benefits; purchase loans help individuals purchase a property at a competitive mortgage interest rate, often without requiring a down payment, or even private mortgage insurance. Obtaining a cash out refinance loans the borrower to take cash out of the equity from the house to pay off debt, fund school, or to make home improvements. There are other popular programs like the Interest Rate Reduction Refinance Loan, or VA (IRRRL) also known as the streamline refinance loan. This loan product can help individuals obtain a lower interest rate by refinancing an existing VA loan. There are other resources as well, many states offer resources to Veterans, including property tax reductions to certain Veterans. To discover more about all the services that are available, or about a VA IRRRL in San Diego contact a representative from the company.
The eligibility requirements for specific home loan benefits may be determined by your service commitment and/or duty status. For a cash-out refinance or purchase loan the VA guaranteed loans are available for homes for owned as a personal occupancy. To be eligible, candidates must have sufficient income, a good credit score, a valid Certificate of Eligibility (COE), and also meet certain service requirements. Those looking either to purchase a new home or refinance and existing VA home loan should contact an experienced VA home loan specialist to discuss options.
About: Kevin Leonard entered into the mortgage business in 1997 and quickly rose to become the top producing loan officer in the country and earned national acclaim for his efforts. Mr. Leonard prides himself in offering constant communication with his clients so that they have a full understanding of the loan process from start to finish. He is personally responsible for thousands of fundings, and along with his team, he has over 5 billion in residential loans funded to his credit. Mr. Leonard has a full understating of the loan process from start to finish and also consults with mortgage bankers in the secondary market. There are few, if any, that have the experience that Kevin Leonard has in the mortgage profession. He was one of the first to register with NMLS in 2008 when it was first instituted, and currently is licensed in the state of California as a loan originator. He is partnered with the top real estate agents in San Diego for a good reason, he offers fast pre-approvals with the ability to fund purchase loans quickly. To discover how to get pre-approved for a VA home loan in San Diego contact the number below.
Contact:
Kevin Leonard
Phone: (858) 999-3737
NMLS #6279