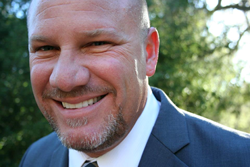 Get connected with the top real estate professionals in the Temecula Valley today
Temecula, California (PRWEB) September 29, 2014
A team of Realtors and mortgage professionals in Temecula California have a new marketing partner assisting them in online media. Mr. Kevin Leonard who runs the industry professionals, arranged a new agreement with Knack Media to help its team members with their Google Adwords budget. The group spends thousands of dollars a month collectively on "paid traffic" and is happy to pass that work over to experts in that arena. There are many local searches that occur online that are related to what the real estate agents and mortgage originators service. Phrases like "homes for sale Temecula" or "sell my home in Temecula" are searched hundreds of time a month. The team already has many YouTube and Facebook pages that rank organically for many keywords that bring in a steady flow of customers. But, the team of industry professionals wants to cover all angles online. Find out why this local group is beating the competition by visiting the website here, http://www.kevinleonardmortgageexpert.com/agents/temecula/
The team will also be targeting mortgage and home loan keyword searches. The most common will be "home loans in Temecula", and "mortgage rates" but the group also plans on targeting more niche terms like "FHA home loans Temecula" and "VA loans Temecula". The mortgage originators involved with the team plan on going after potential home buyers that want to take advantage of the low interest rates. They work hand in hand with the real estate agents by pre-qualifying them for a home loan before the Realtor shows them homes. This way the borrower can shop for a home that they can financial afford and that they can be ultimately approved for. To find out how to get prequalified for a home loan in Temecula California with a home loan expert, call the number listed.
The team believes by pooling their resources and having this new company handle some of the marketing it will free up time for the team to acquire and assist new clients. The group achieved its notoriety early in the year when they announced new marketing strategies on Facebook and Google. Many seasoned Realtors in Southern California contracted the group and asked to work with them. The team official has one new office, but works out of dozens of existing locations that the real estate agents already had.
About:
Kevin Leonard entered into the mortgage business in 1997 and quickly rose to become one of the best loan officers in the country and earned national acclaim for his efforts. Mr. Leonard prides himself in offering constant communication with his clients so that they have a full understanding of the loan process from start to finish. He is personally responsible for thousands of fundings, and along with his team, he has over 5 billion in residential loans funded to his credit. Mr. Leonard has a full understating of the loan process from start to finish, and also consults with mortgage bankers in the secondary market. There are few, if any, that have the experience that Kevin Leonard has in the mortgage profession. He was one of the first to register with NMLS in 2008 when it was first instituted, and currently is licensed in the state of California as a loan originator. He is partnered with the best real estate agents for a good reason—he offers fast pre-approvals with the ability to fund purchase loans quickly. To find out more about the new Temecula Realtor, click on the link provided.
Contact:
Kevin Leonard
Phone: (951) 200-5750
NMLS #6279
.