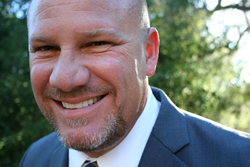 Temecula, California (PRWEB) August 06, 2014
Homeownership for those who qualify for a VA home loan receive some new information on how to get pre-approved. Mortgage consultant Kevin Leonard and his team of mortgage originators are promoting purchasing a home in Temecula by way of a VA loan. The city of Temecula and surrounding areas has many individuals who have served the nation, any other people that still serve today. The VA assists these individuals by offering a specific loan program enabling these people to purchase a home. When searching for a VA loan in Temecula, or anywhere, get in contact with a VA loan specialist who possess the experience and knowledge in offering this type of loan product, and can explain it properly. To speak with an expert in VA home loans visit the page provided here, http://www.kevinleonardmortgageexpert.com/va-loan/
The Department of Veterans Affairs (VA) provides mortgage products to support service members, servicemen, in addition to their families purchase property. The VA does not write mortgages, but instead creates the guidelines for exactly who might be eligible, organizes the terms and conditions to which home loans can be presented, as well as guarantees each mortgage created within the program. Certain VA mortgages can be accessed without the need of a down payment.
A VA Loan (Veterans Administration) offers qualified Veterans in all 50 U.S. states a federally guaranteed home loan that requires little to no down payment. The VA assists service members, veterans of the US Army, Air Force, Coast Guard, Marines, Navy or National Guard, as well as qualified surviving spouses to help purchase a home. A VA house loans is offered by private financial institutions, which consists of banks and mortgage companies. VA guarantees a percentage of the mortgage, making it feasible for the lending company to provide more favorable terms and conditions.
Individuals that would like to qualify for a VA loan need to have The Certificate of Eligibility (COE) confirms to the lender that the individual applying satisfies the eligibility requirement to get a VA home loan. To find out more about the information needed to submit, and the ways to obtain a COE is on the US Department of Veterans Affairs Eligibility page. http://benefits.va.gov/HOMELOANS/purchaseco_eligibility.asp
Applying candidates need to have acceptable credit worthiness, satisfactory earnings, together with a valid Certificate of Eligibility (COE) to be eligible for a VA-guaranteed home loan. The home in Temecula has to be for personal occupancy. The qualification necessities to secure a COE are given below for Service members as well as Veterans, spouses, along with other eligible beneficiaries.
The mortgage consultant is always looking to find more loan originators for the new real estate agents partnerships the team has been procuring. By working with the top SEO professionals in the country they are able market the area affordably. The real estate professionals distribute VA home loan information on real estate industry webpages and posts content about how individuals can qualify. The consulting firm is also continually searching for those looking for mortgage net branch companies, and partners them with the mortgage banker. The real estate experts continue their online marketing domination, and throughout the real estate community with ads looking for qualified candidates. To learn more about the mortgage and real estate professionals, or the different services they provide, contact the agents directly, and talk to a company representative at (951) 200-5750.
About: Kevin Leonard entered into the mortgage business in 1997 and quickly rose to become the top producing loan officer in the country and earned national acclaim for his efforts. Mr. Leonard prides himself in offering constant communication with his clients so that they have a full understanding of the loan process from start to finish. He is personally responsible for thousands of fundings, and along with his team, he has over 5 billion in residential loans funded to his credit. Mr. Leonard has a full understating of the loan process from start to finish and also consults with mortgage bankers in the secondary market. There are few, if any, that have the experience that Kevin Leonard has in the mortgage profession. He was one of the first to register with NMLS in 2008 when it was first instituted, and currently is licensed in the state of California as a loan originator. He is partnered the top Temecula Realtor for a good reason, he offers fast pre-approvals with the ability to fund purchase loans quickly.
Contact:
Kevin Leonard
Phone: (951) 200-5750
NMLS #6279