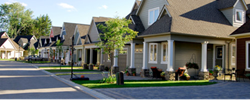 This new website offers quality information and truthful facts about a VA Hybrid Arm loan, the absolute best loan available to military homeowners.
Salt Lake City, UT (PRWEB) September 04, 2013
With so many different loan options available for Veterans looking to apply for a home loan, it can be difficult to know exactly what's true, what's false and what is the best option. Knowing this, VA Hybrid Truth is proud to announce the creation of their new website at VAhybridtruth.com, a factual resource intended to educate Veterans seeking accurate home loan information.
Scrolled across the home page of their new website, VA Hybrid Truth establishes a tone of truth by stating the assertion, "not all Arm Loans are created equal" – a mission statement that poignantly sums up the purpose of their newest endeavor.
"There is a lot of confusion out there about what's the best decision when refinancing or purchasing a home," says Craig Walton, the Senior Associate at VA Hybrid Truth. "People often steer away from an ARM loan because of what they've heard from a friend or someone else, but the truth is, there are a lot circumstances when an ARM loan can be perfect for a home owner."
Brimming with an FAQ section, a list of lesser-known Veteran benefits, information on mortgage loans and even a place where Veterans can apply directly, this new website offers an array of quality information and truthful facts that support the notion that a VA Hybrid Arm loan is the absolute best loan available to military homeowners.
###
About VAhybridtruth.com
VAhybridtruth.com is one of the nation's leaders for VA home loans, and dedicated to assisting all the men and women of the United States Military both active and retired. We have built a reputation of serving those that have served us and doing everything we can to ensure home ownership for all.