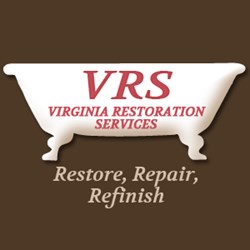 Virginia Restoration Services' new website is an important asset that will contribute to the company's continued success.
Richmond, VA (PRWEB) October 29, 2013
After a thorough redesign process, Virginia Restoration Services has recently unveiled its new website. The reworked website includes several updates that make it easier for clients to connect with the company, including eye-catching graphics, updated content, and optimization for mobile devices.
While the new website uses the same color scheme and logo as Virginia Restoration Services' previous site, it features an all-new layout that includes an easy-to-use navigation bar and graphics that direct clients to their areas of interest. Specials are advertised throughout the site with ads on each page, and customers can stay up-to-date on special offers by using the social media networks linked throughout the site. "Calls to action" within the site's content clearly indicate how clients can get in touch with Virginia Restoration Services by phone, while the sidebar contact form simplifies the process even further. The layout's updates will help customers navigate the company's website more easily to find the information they need about home remodeling and other services.
The new layout isn't the only aspect of the website that's been improved. The website design company hired to create the new site, The Web Guys, also updated the content to give thorough, accurate descriptions of each service offered.
Easy access was an important consideration during the new site's design process. Since a large percentage of browsing is now done on-the-go, owner Jesse Harnish ensured that the website was optimized for mobile devices. Smaller screen sizes were taken into account during the design process, and the website is just as simple to use on a phone or tablet as it is on a desktop computer.
With new graphics and content, as well as mobile optimization, Virginia Restoration Services' new website is an important asset that will contribute to the company's continued success. It can be found at http://www.varestorationservices.com/.
About Virginia Restoration Services
Founded in 1998, Virginia Restoration Services provides the greater Richmond, VA, area and Washington, D.C., with high-quality refinishing, remodeling, and renovation services. Virginia Restoration Services also offers bathroom safety conversions to improve the quality of life those who have mobility difficulties. The company can be contacted at (804) 283-3932.