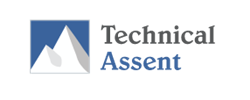 This award comes at a time where VA is making specific investments to improve services to veterans. Technical Assent is ready to work alongside VA teams across the agency to build the capabilities they need to continue the service our veterans.
Washington, DC (PRWEB) December 08, 2014
Technical Assent LLC, a leading provider of service design, implementation, and management solutions, announced its selection as a prime contractor to support the Agile Delivery of VA Imminent Strategic and Operational Requirements (ADVISOR); a 5-year, $550 million indefinite delivery, indefinite quantity contract.
Under ADVISOR, Technical Assent will provide Studies, Data Analyses, Information Records Management, and a range of Organizational Improvement services to VA program offices and their customers.
"VA has an incredibly important mission delivered by the vast majority of employees who work tirelessly to fulfill our country's commitment to veterans..." acknowledges Technical Assent CEO John DiLuna, "Secretary McDonald has made it clear that he intends to amplify VA's commitment towards veteran-driven services and is making the necessary systemic improvements – from home mortgages, to college loans, to healthcare. Technical Assent's ADVISOR Team will enable VA leaders to make data-driven decisions about veterans' experiences and tune VA programs and systems to deliver exceptional services to veterans. We are thrilled about the opportunity to support our fellow veterans in this way."
Technical Assent has hand-selected a team of subcontract partners to support VA's efforts including 540 Consulting, Alpha-Omega Change Engineering (AOCE), BPRP, Braddock Consulting, Echo Origin, HGS Worldwide, and Medical Science & Computing (MSC). Each partner provides specific capabilities that are essential to achieving VA's vision.
ABOUT TECHNICAL ASSENT, LLC
Technical Assent helps government and business optimize the value of their service portfolio. Our program management consultants and subject matter experts take a unique, customer-driven approach to designing services organizations. By reframing an organization's work as services, we teach teams to view themselves through the eyes of their customers and tune their business systems – tools, technology, and talent – to deliver services that are reliable, consistently delivered, and relevant to their customers' needs. For more information, please visit http://www.technicalassent.com.