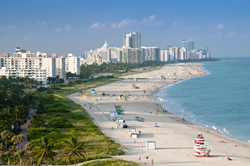 It is vital to monitor the cost and performance of each advertising channel in order to work out which is the most successful and cost-effective.
(PRWEB UK) 12 May 2014
Understandably, the goal of any vacation home owner or manager is to obtain as many enquiries and bookings for their rental property as possible. Whilst advertising on vacation rental websites such as AlphaHolidayLettings.com is an excellent means of generating widespread publicity for a vacation villa or apartment, owners have many other effective methods of marketing their property at their disposal.
Nowadays, every owner can harness the power of the internet to promote their vacation home quickly, easily and inexpensively. The popularity of free social networking and media sharing sites such as Facebook, Twitter, Google+, Instagram and YouTube have made it easy to access a global audience of potential customers, and owners can easily use one or more of these sites as an effective platform for reaching out to potential vacationers.
Another excellent way to showcase vacation rentals by owner is via its own dedicated website or blog. These options are no longer expensive or difficult to achieve; there are many free website and blog hosts such as wix.com, weebly.com, blogger.com and wordpress.com. Such providers offer everything required to build an impressive and fully-featured website or travel blog without the need for any technical knowledge all. Other channels such as vacation rentals portal AlphaHolidayLettings.com offers their premium advertisers a fully-functional standalone website with which to promote their villa or apartment.
The benefit of these online marketing channels is that they allow vacation home owners to instantly update customers old and new with the latest news and information and any current offers. They also enable other promotional content such as customer testimonials and resort information to be easily updated and shared.
To increase 'organic traffic', or the number of visitors who naturally arrive at a blog or website following an internet search, employing a 'pay-per-click' (PPC) advertising campaign such as Google Adwords can increase website visibility by placing it at the top of a search engines results in return for a fee. This is an extremely effective way to reach out to vacationers searching for holiday accommodation on the internet, but it is worth noting that this option is only ideal for owners who are familiar with the internet and can keep a close eye on the progress, as costs could mount up very quickly if campaigns are not set up or monitored properly.
Perhaps the most popular and effective ways to advertise a vacation home for rent on the internet is via a vacation rental listings website. For an annual subscription fee (generally ranging from $120 - $500), an owner may set up a web listing or advertisement for their property which can be fully customised with photos, descriptive text, useful information, rental rates and current availability.
There are many vacation rentals listing sites to choose from, and owners should take into consideration a number of factors to ensure they opt for the site or sites that best suit their needs. The longer-established and better-known a site is (such as AlphaHolidayLettings.com, Homeaway or Airbnb) the greater the number of visitors will use them to search for a property. Understanding exactly what is offered in return for the annual subscription fee may be another deciding factor.
Whilst the internet, with its global reach, has undoubtedly become one of the most valuable marketing tools for vacation home owners, traditional 'offline' methods of advertising remain worthy of consideration, and particularly for owners who want to target local vacationers.
The simple act of placing a postcard advertisement in a newsagent's window or on a local supermarket's community notice board can still generate customer enquiries. Similarly, a classified advertisement in the travel section of a local newspaper, regional magazine or vacation listing directories may also stimulate interest in a vacation rental property from potential guests who may not use or have access to the internet.
Another cost-free and proven way to promote vacation home rentals is to encourage visitors to share their experiences of their stay with family, friends and colleagues and this can be facilitated by providing promotional literature, information packs and business cards in the property itself for guests to take away.
Simple tips for effectively marketing a vacation rental

Highlight the property's benefits and unique selling points.
Monitor the cost and performance of each advertising channel in order to work out which is the most successful and cost-effective.
Incorporate phrases into property descriptions that customers might naturally type into search engines e.g. 'luxury villa in Florida' or 'beachfront studio apartment in Miami'
Don't allow Pay-Per-Click campaign costs on search engines such as Google and Bing to spiral out of control by setting budgetary limits.
About Alpha Holiday Lettings
Alpha Holiday Lettings a leading holiday rentals website, offering self-catering apartments, cottages and holiday villas in Portugal, Spain, England, France, Italy, Cyprus, Turkey and other destinations around the world. Most properties listed on Alpha Holiday Lettings are privately owned and are booked directly with holiday home owners. For more information, visit http://www.alphaholidaylettings.com.