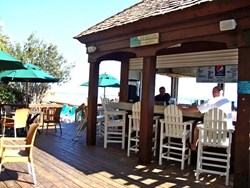 North Myrtle Beach, SC (PRWEB) October 08, 2013
The North Myrtle Beach area doesn't just shut down after Labor Day, far from it. Instead, the locals come out to play, hosting some of the year's best events. Vacation Rentals of North Myrtle Beach has some new property specials for October, ensuring guests can experience the best of fall in North Myrtle Beach. The company is also running a snowbird special for people heading south this fall and winter, and there are several long-term rentals available.
This month, the company is offering weekend specials at select properties: book two nights and get the third night free, with linens and towels included! Guests can book VRNMB's three Beach Cove Resort properties, units #1623, #1105 and #421. While the resort has plenty of amenities, including onsite restaurants and indoor and outdoor pools, it's also close to the Endless Summer Festival, which will be on October 26 this year. Held on Main Street, it's one of North Myrtle Beach's most well-known street fairs, complete with food, arts and crafts, and live entertainment. Guests can also check out Little River's ShrimpFest 2013 October 12 and 13. A festival that celebrates all things shrimp, it culminates in a shrimp n' grits cook-off Sunday.
Snowbirds will love the company's special for Waterway Landing #1833: book for only $850 a month, with all utilities included. The spacious 3BR/2BA condo has cathedral ceilings and a screened porch overlooking the awesome views of the Intracoastal Waterway. Guests can also check out some of the area's late-fall events, such as La Belle Amie Vineyard's Island Fever and Rock Back the Clock music festivals, held October 19 and November 2, respectively.
Vacation Rentals of North Myrtle Beach is conveniently located at 1021 2nd Avenue North, Suite 6 and can be contacted directly to discuss rental properties at 1-888-488-8588 or online at vacationrentalsofnmb.com.