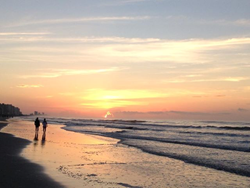 North Myrtle Beach, SC (PRWEB) March 11, 2014
It's been a long winter for everyone, but believe it or not, spring is right around the corner. Vacation Rentals of North Myrtle Beach is ushering in the new season with some great new specials on their homes and condos!
Guests will have the chance to check out the area's St. Patrick's Day parade and festival, which is a perennial favorite. This year, there will be more than 100 parade entries! There's also a 5K kilt run on March 16, with drink specials, a buffet and door prizes after the race. The Can-Am Days festival is another fun event for people who love live music.
Read on for more details and property descriptions, as well as some of the upcoming festivals and newest attractions in the area!
Carolina Winds #602
Conveniently located between Barefoot Landing and the Boardwalk in Myrtle Beach, this 3BR/2BA is right down the street from all the amenities in the Myrtle Beach area. Go see a show at the House of Blues or the Alabama Theater, or do lunch and shopping – it's all just a short distance away. House of Blues is even hosting the 6th annual Myrtle Beach Beer Fest at the end of March.
Book for March or April and receive 20 percent off.
Margate #2708
This 3BR/3BA condo is a gorgeous, luxurious suite overlooking the ocean in Kingston Plantation. Beautiful works of art, quality bedding and comfortable furniture enhance this premium property. There are awesome views from every room in this unit. Guests also have access to most of the pools and amenities that this property has to offer.
Book for March or April and receive 20 percent off.
Spring Towers #404
Located in the Cherry Grove section of North Myrtle Beach, this 3BR/2BA property is walking distance to Boulineau's famous grocery store, Atlantic Pancake House, Flounders Restaurant and many more restaurants and shops. It's also close by to NMB's brand-new sports complex, complete with playgrounds, picnic areas and athletic fields. A great spot for an activity-filled vacation!
Book for March or April and receive 20 percent off.
Vacation Rentals of North Myrtle Beach is conveniently located at 1021 2nd Avenue North, Suite 6 and can be contacted directly to discuss rental properties at 1-888-488-8588 or online at vacationrentalsofnmb.com.