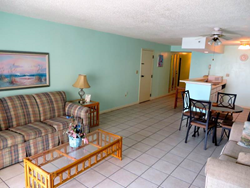 North Myrtle Beach, SC (PRWEB) July 15, 2014
Work a little adventure into this year's summer vacation with a new special from Vacation Rentals of North Myrtle Beach. Guests who book a property in July will receive $50 off a ride from North Myrtle Beach Jetpack Adventures.
Vacation Rentals of North Myrtle Beach also has some great specials this month on homes and condos. Book the properties below in July or August and get a 30% discount!
Oceans #808
This spacious 1BR/1BA in Cherry Grove has all the elements that make a beach vacation great. Guests can relax with a good book and a drink on the condo's oceanfront balcony, and the unit's new refrigerator, stove, and dining set make this a great spot for entertaining. It's also close to Boulineau's, a local grocery store and a great ice cream spot for after dinner, and mini golf is right down the street. The condo has a flat-screen TV, a love seat, and a sleeper sofa, as well as WiFi. There's also a pool on the fourth floor.
Harbourgate Marina
Voted best marina on The Grand Strand and TripAdvisor's number-two hotel, Harbourgate Marina has some of the best views in the area; visitors love the pleasant sights of boats, personal watercraft, and the occasional dolphin splashing in the water. The spacious 2BR/2BA condo has new living room furniture and a 42" flat-screen TV. The master bedroom has a king, and there are two double beds in the second bedroom. Enjoy a cocktail on the private balcony overlooking the marina and watch the historic Little River Swing Bridge open and close. The area's best attractions are just a few minutes away by boat or by car.
Baytree Golf and Racquet #2123
This affordable 2BR/2BA condo in Little River, SC sleeps up to 10 people comfortably, and is close to North Myrtle Beach beaches and attractions. When not playing golf, relax on the balcony or do some laps in either the glass-enclosed heated indoor pool or the outdoor pool. The kitchen has a new dishwasher and refrigerator. The Cherry Grove beach is right up the road from this spacious property.
Vacation Rentals of North Myrtle Beach is conveniently located at 1021 2nd Avenue North, Suite 6 and can be contacted directly to discuss rental properties at 1-888-488-8588 or online at vacationrentalsofnmb.com.