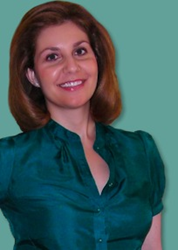 Cincinnati, Ohio (PRWEB) May 29, 2014
Freebie Finding Mom is dedicated to helping families everywhere save money, time, and stress when it comes to summer vacations. In order to kick the season off, she has put together a series of articles including "Printable Vacation Packing List," "Printable Beach Vacation Packing List," and "25 Healthy Homemade Snack Ideas for Kids (and Adults)."
Wherever the family is headed this summer, the pre-vacation packing process is much the same: stressful and time consuming. There are a lot of items to keep track of and remember to pack for each member of the family. Plus, regardless of the mode of transportation, space is limited. Packing everyone's necessities for a trip can be quite intimidating, so to help Freebie Finding Mom shares a useful printable vacation packing list that will ensure no necessity is left behind.
If the highly anticipate family vacation involves white sand beaches and (hopefully) a tropical drink, Freebie Finding Mom is here to help. Beach vacations require specific items and the comprehensive printable beach vacation packing list is loaded with all the necessities for fun in the sun.
In order to save money (and calories), Freebie Finding Mom recommends taking along some healthy homemade snacks for the kids. Nothing can take the fun out of a vacation faster than a massive meltdown by a little one because he or she is hungry or coming down from a crazy sugar high. To eliminate the outbursts and keep the fun flowing, pack some healthy snacks the entire family will enjoy such as no-bake granola bars, yogurt chips, and homemade strawberry Nutri-grain.
Make this summer vacation stress-free, fun, and frugal by utilizing Freebie Finding Mom's printable packing lists and healthy snack ideas.
Freebiefindingmom.com has been helping people save money and make savvy financial decisions since 2010. Kelli Bhattacharjee, the proprietor of the site, is a former investment professional with nearly ten years of experience. She has a passion for empowering others to better manage their money. She also contributes to savings.com and parade.com.