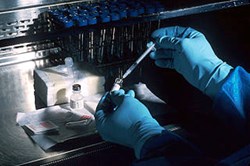 Elimination of measles, rubella and congenital rubella syndrome (CRS) from the United States was sustained through 2011.
(PRWEB) December 11, 2013
A recent expert panel convened by the Center for Disease Control and Prevention confirmed that the measles and rubella have been eliminated from the United States. These results were reported in and published by the JAMA Pediatrics network, one of the largest medical publishers in the United States. Even though this virus has been technically eliminated, it still poses a public health threat, however, since elimination does not mean there are zero reported cases of the measles or rubella. The original news release can be found here.
Measles is a viral infection that causes fevers and skin rashes. It can infect people of all ages, but generally affects children. The U.S. is the most populated country reporting elimination of the measles and rubella, which is a virus very similar to mild measles. According to the report, most current cases of the measles and rubella are imported. The reason the report classifies the measles and rubella as eliminated is because there are no continuous transmissions lasting for 12 months or more.
Possibly the most important factor in the elimination of measles and rubella in the U.S. was the development of an effective and safe vaccine. The JAMA news release cites a related editorial, where Mark Grabowsky, M.D., M.P.H., calls the eliminations of measles and rubella a "vindication of the U.S. vaccination strategy." In other words, vaccines in have a solid track record.
The elimination of measles has been sustained for over a decade in the U.S. and this shows strong support for vaccines. Since 2001, reported cases of the measles has remained below 1 per 1 million, and rubella remains below 1 per 10 million.