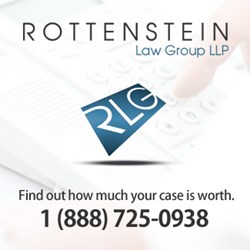 ... Preparation before trial is key, especially regarding discovery and potential witness testimony, including that of expert witnesses.
(PRWEB) October 11, 2013
What was supposed to be the third bellwether trial for Bard vaginal mesh lawsuits ended with a dismissal before its Oct. 8 start date, according to court documents. The plaintiffs dismissed their suit in late September, which led to mesh manufacturer C.R. Bard demanding reimbursement for $14,000 in legal fees. The Rottenstein Law Group LLP, a vaginal mesh law firm that maintains the informational website http://www.bladdermeshlawsuitcenter.com, explains what this could mean for those who are filing lawsuits or seeking to file lawsuits.
The lawsuit, brought by plaintiffs Linda and Ronald Rizzo and part of a consolidation of Bard mesh lawsuits for pretrial efficiency in federal court in West Virginia, would have followed two other bellwethers that ended in either a damages award to the plaintiff or a settlement between the company and the plaintiff, according to court documents (In Re: C.R. Bard, Inc., Pelvic Repair System Products Liability Litigation; MDL-2187, U.S. District Court for the Southern District of West Virginia.)
Bard contends that the Rizzos' dismissal of the suit so close to the scheduled trial start date caused the company to incur excessive legal fees that it would not have incurred had the pretrial proceedings ended earlier, according to court documents. The Rizzos did not provide an explanation for the dismissal. Bard alleges in the documents that the Rizzos dismissed their suit because they learned that their expert witness failed a board exam involving female pelvic medicine and reconstructive surgery. The company also alleges that the Rizzos waited a month after learning of the alleged exam results before dismissing their suit.
"We don't have insight into every aspect of this particular case," said Rochelle Rottenstein, principal of the Rottenstein Law Group LLP. "But what I can say generally is that preparation before trial is key, especially regarding discovery and potential witness testimony, including that of expert witnesses. Unfortunately, sometimes preparation for trial will reveal that one's chances of success at trial are minimal, and then dismissal might be appropriate."
Bard is among five of six major mesh manufacturers with consolidated cases in federal court reported to be involved in mass settlement talks, along with Endo Health Solutions (American Medical Systems), Boston Scientific Corp., Coloplast and Cook Medical, according to Bloomberg.*
There are currently more than 30,000 lawsuits pending in the federal court consolidations. The settlement talks are looking to resolve nearly all of those, the Bloomberg article said. So far this year Endo has already paid out more than $50 million in vaginal mesh settlements.
Women are filing mesh lawsuits alleging that they have suffered adverse side effects such as pain and discomfort and the erosion of the device, in addition to sexual side effects, according to court documents.
The Rottenstein Law Group LLP encourages those who believe they have suffered from the alleged side effects of their vaginal mesh implants to visit the firm's FAQ page for quick answers to questions about mesh harms and lawsuits. For updates on vaginal mesh lawsuit news, visit RLG's vaginal mesh Facebook page.
*bloomberg.com/news/2013-09-30/bard-vaginal-mesh-makers-said-to-be-in-settlement-talks.html (Sept. 30, 2013)
About THE ROTTENSTEIN LAW GROUP LLP
The Rottenstein Law Group LLP is a New York-based firm that represents clients nationwide in mass tort actions. The firm was founded by Rochelle Rottenstein, who has more than two decades of experience as a lawyer, to represent clients hurt by defective medical devices and medications. (Attorney advertising. Prior results do not guarantee a similar outcome.)
Contact:
The Rottenstein Law Group LLP
Rochelle Rottenstein, Esq.
321 W. 44th Street
# 804
New York NY 10036
(212) 933-9500 (office phone)
(212) 933-9980 (facsimile)
rochelle (at) rotlaw (dot) com
###