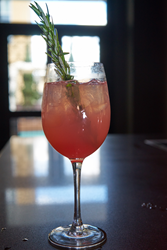 "We view our green initiatives not as a luxury or option but as a necessity. Our hotels' sustainability remains important to not only our guests but also our associates." Roy Kretschmer, VP of Operations
San Antonio, Texas (PRWEB) March 25, 2015
Around the globe, companies and individuals are going green in an effort to protect and sustain natural resources. As Earth Day approaches on April 22, Valencia Group reflects on a year where numerous efforts have been undertaken to align its award winning properties, including Hotel Valencia Riverwalk in San Antonio, TX; Hotel Sorella CITYCENTRE in Houston, TX, Hotel Valencia Santana Row in San Jose, CA, Hotel Sorella Country Club Plaza in Kansas City, MO, and Lone Star Court in Austin, TX, with the hospitality company's sensitivity to the environment.
"We view our green initiatives not as a luxury or option, but as a necessity. Our hotels' sustainability remains important to not only our guests but also our associates," says Roy Kretschmer, Valencia Group VP of Operations.
Highlights of recently implemented and ongoing green programming include:

Installation of motion-triggered lighting systems and energy-efficient lightbulbs
Installation of low-flow toilets in public spaces and guestrooms
Retrofitting of dishwasher spray nozzles to low-flow systems
Conversion to biodegradable room keys
Selection of glassware replacement focusing on 100 percent post-consumer recycled glass
Selection of to-go boxes made from 100 percent compostable and biodegradable corn and soy paper
Guest promotion of towel reuse
Throughout April, Valencia Group hotels invite guests to toast its food and beverage program's focus on locally sourced ingredients with a special menu of Sustainable Sips cocktail offerings, which utilize gins, vodkas, and whiskeys that have no additives and integrate organic botanicals such as thyme, rosemary, lavender and sage. While choices will mostly vary by property, the Spanish Rose will be showcased company-wide at Valencia Group bars and lounges including Vbar, Monnalisa, Bar Rosso, and Water Trough.
The core of the Spanish Rose is Cap Rock Gin, made with certified organic fruit and cut back with naturally pure, soft water from the CapRock formation at 10,500 feet on Grand Mesa, 20 miles from Peak Spirits Farm Distillery in Hotchkiss, CO. Make one at home with the following recipe:
Spanish Rose
1 ½ oz Cap Rock Gin
¾ oz Licor 43
1 oz fresh lemon juice
¾ oz Rosemary Syrup (or muddled rosemary)
½ oz Pomegranate juice
Shake and strain over ice in a wine glass, top with pom juice and garnish with half of a rosemary sprig
About Valencia Group
Houston-based Valencia Group is a fully integrated hospitality company that provides management, development, branding and repositioning services for independent, full-service hotels owned by the company, in addition to third parties. Exceptional service, style and location are the trademarks of Valencia Group properties, which have earned both national and international recognition for their distinctive designs, amenities and settings. Valencia Group continues to forge a niche with hotels that anchor and add value to urban, mixed-use environments, which further support or enhance the guest experience with superior residential, restaurant, retail and office components. Signature properties include: Hotel Valencia Santana Row in San Jose, CA; Hotel Valencia Riverwalk in San Antonio, TX; Hotel Sorella CITYCENTRE in Houston, TX; and Hotel Sorella Country Club Plaza in Kansas City, MO. Valencia Group's newest concept, Lone Star Court, is a reinterpretation of the nostalgic motor court. The recently opened flagship is located at The Domain in Austin, TX. All have become destinations and gathering places within their respective communities, some further benefitting from and enriching their location within the cultural heart of a city. For more information, please visit http://www.valenciagroup.com