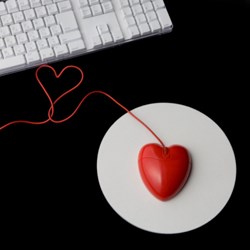 ZenithMart intends to provide shoppers with the best online retail experience for their Valentine's Day gift-giving experience.
New York, NY (PRWEB) February 04, 2014
Valentine's Day is fast approaching, and online retailer ZenithMart is gearing up to give shoppers the best deals on great gifts for the special somebody in their lives. With this in mind, ZenithMart continues to expand their online selection of technology, electronics, fashion and beauty products, and other offerings for shoppers in need of the perfect gift for their girlfriends, boyfriends, husbands, and wives. In addition, all products are priced with the budget conscious in mind, so shoppers won't need to break the bank to impress and excite their loved ones.
Shoppers who need gifts for the tech-savvy have an array of affordable, quality options available. There is a huge variety of cameras, GPS units, tablets, and televisions to choose from, all aggressively priced, and ZenithMart provides the accessories that go with every purchase as well.
For the sweethearts with an eye for fashion and health, ZenithMart has a huge variety of personal care and style products. Massage and relaxation oils, bath and shower accessories, and hair products and perfume from respected brands like Armani and Christian Dior are all available at great prices. With fashion in mind, ZenithMart is stocked with shoes, jewelry, and accessories that complement any style and outfit.
ZenithMart also has a huge variety of products for all styles and interests. With an automotive section, home and garden line, and tool section for the handymen, the online retailer appeals to every lifestyle.
Of course, online shoppers looking for Valentine's Day gifts have a virtually unlimited selection of online stores and retailers to choose from – ZenithMart's two guiding philosophies set them apart from the competition.
ZenithMart's first mission is to provide exceptional customer service and products. Any time a shopper browses the online store, they can ask product-specific questions through an easy, intuitive online chat feature. This can help clear up questions or concerns shoppers have before they even decide to buy. ZenithMart employees are trained from the ground up to treat their customers with the utmost care and respect. ZenithMart also stocks only the highest quality of products from trustworthy, respected brands. And as a way to thank their customers, ZenithMart is running a $350 Social Media Contest during February – visit their website more for information.
ZenithMart's second mission is quality of product for affordable prices. ZenithMart sells all products below list price at up to half-off discounts, which helps consumers purchase the best products without having to pay exorbitant prices.
With these guiding philosophies, ZenithMart intends to provide shoppers with the best online retail experience for their Valentine's Day gift-giving experience. No matter where the interests, lifestyles, or preferences of shoppers and their loved ones lie, they can find the right gifts at ZenithMart. The exceptional service and great price points will keep them coming back.
Zenith-Mart Inc. - America's No.1 Online Retailer of home and automotive electronics, computers and laptops, office machines and laser printers, jewelry, men's and women's shoes, vacuums, digital cameras, personal care, beauty products, tools and automotive parts & more online.
Founded in April 2012, New York-based ZenithMart provides consumers with a one-stop-shop for office, household and personal merchandise. The company strongly believes in delivering high-quality products, competitive prices and unparalleled customer support. Since its inception, ZenithMart has grown by leaps and bounds thanks to the seamless and convenient customer experience it creates. The company's overriding mission is to provide consumers with the kind of quality and service that earns loyalty for life. For more information, please visit http://www.zenithmart.us.