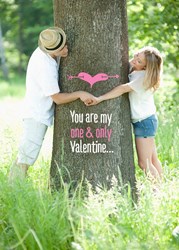 It's so easy to put off taking proper care of photos to truly preserve them. FrameEvent makes it fun and easy to personalize, print, and display cherished memories.
Randolph, MA (PRWEB) February 14, 2014
Valentine's Day. A time for fantastic weekend getaways, surprise heart-shaped goodies for the kids, even marriage proposals. Such unique and special moments beg to be captured in photos. And, those pictures deserve to be printed and framed with the same inspiration and flair that created the occasions. That's why Fetco Home Décor launched FrameEvent, a unique photo service website for personalizing and printing life's most memorable events.
But, will all those heartfelt wishes ultimately fade away as distant memories? In today's smart phone, app-driven, photo-centric world, probably not. Well, at least not right away. Still, how many people will chance preservation of those "first photo as an engaged couple" or "romantic sunset on the beach" or "red velvet heart shaped pancake breakfast" moments to photos stored on a phone or shared via social media?
"With frames at the heart of our business, we love how easy it has become for people to take photographs all the time," says Nancy Babine-Kucinski, president and CEO of Fetco Home Décor. "We also recognize how easy it is to put off taking proper care of those photos to truly preserve them. So, we thought, why not create something that makes it fun and easy for people to personalize, print, and display their most cherished memories?"
At FrameEvent, visitors can upload photos, select from a wide range of print sizes from 3x3 to 16x20, harness the inspiration of tools to add themes, filters, flair, and text, and then place an order. Whether it's Valentine's Day or any other day, FrameEvent is all about sharing the love – customers receive a free print with every order (when more than one print is ordered, the most expensive one is free).
About FrameEvent
A wholly owned subsidiary of Fetco Home Décor, FrameEvent was founded in 2012. At its website, FrameEvent allows visitors to frame their life's events using tools and creative elements to personalize their digital photos and order prints to be professionally developed and delivered.
FrameEvent also offers an innovative application designed to help DIYers easily layout their customized photos into a wall gallery format. Diagrams and measurements allow users to plan their wall galleries without ever drilling a hole. FrameEvent is on Facebook, Twitter, and Pinterest. Mobile and tablet applications for FrameEvent are coming soon.
About Fetco Home Décor
A privately held certified woman owned business, Fetco Home Décor was founded in 1974 and is well known for its fashion forward styles, as a leading designer and wholesaler of photograph frames, wall décor, photo albums, and home accent pieces. Available at most major retailers, Fetco product lines add unique and creative finishes, color, and style with beautiful results for home décor display.