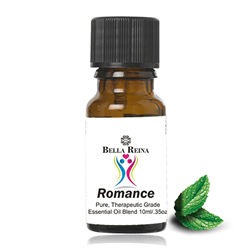 Delray Beach, FL (PRWEB) February 06, 2015
Guests can celebrate their love every day and even Valentine's Day while relaxing at Bella Reina Spa in Delray Beach. Going to the spa with your special someone has become more popular in recent years. The upcoming romantic holiday offers the perfect opportunity to enjoy a luxurious spa treatment.
Beneath shimmering crystal chandeliers, lovebirds can enjoy "Bella" specialized spa treatments such as massages and facials. Known as the "A-List" spa in Delray Beach, the spa is offering a Romance Spa Package this Valentine's Day. The package includes an aromatherapy massage with a romantic rose argan oil, a back scrub, a spa pedicure and a lavender eye pillow to remember your spa day.
"Our spa is a small oasis, that gives couples a very private experience," said Cindy Calvagne, Spa Manager. She further explains, "They come together, have their treatments and then spend the day together. It's not just for Valentine's Day any more."
In addition, the spa offers the Romance Essential Oil Blend, and a large selection of Valentine gifts. Gifts can be purchased at the spa or online at MiBellaReina.com. For more information on a romantic spa package or special Valentine's Day gifts, call the spa at (561)404.7670.
About Bella Reina:
Bella Reina is the leading spa provider and definitive authority on luxury beauty, wellness, and spa treatments. Bella Reina was created by Nancy Reagan, a nationally recognized expert in beauty, nutrition, weight loss, skin care, and makeup. Nancy and Bella Reina Spa have been featured in the New York Times, Beauty High, Daily Makeover, WebMD, and Les Nouvelles Esthetique for beauty, spa industry and business expertise. To learn more about how Bella Reina is constantly innovating both spa services, spa memberships and shopping for beauty, please visit BellaReinaSpa.com or MiBellaReina.com.