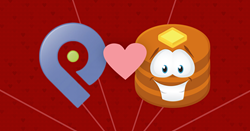 Reno, Nev. (PRWEB) February 11, 2014
Several brands including Tootsie Pops, ShortStack and Post Planner have taken to Facebook to engage with and give back to their fans for Valentine's Day 2014. Facebook promotions are an especially important marketing strategy for many brands this Valentine's Day, a holiday for which consumers spend some $18.6 billion in the U.S. alone.
Tootsie Pops is hosting a Candy Search giveaway where fans are asked to find several images hidden in a busy graphic. Tootsie Pops will give away a total of 88 prizes that include bags of Tootsie Pops, bags of Child's Play candy, iPhone5/5s skins, Mr. Owl pins and a year's supply of candy. Last year, 47.5 percent of Valentine's Day gift purchases were candy; Tootsie Pops is speaking directly to their target market with their current promotion.
To enter the Tootsie Pops candy search, head to the Tootsie Pops' Facebook Page and select the Mr. Owl's Valentine's Day Candy Search app. Tootsie Pops will select a random winner on February 14.
Facebook marketing tools ShortStack and Post Planner have teamed up to give away free services to their fans. The companies will be giving away paid packages of their services every day during Valentine's Day week. The prizes vary in value from $900 to a "lifetime" service subscription (worth $30 month for….a lifetime). The ShortStack platform allows businesses to create custom Facebook Page apps including contests, sweepstakes, newsletter signups, integrations with other social networks and more. Post Planner is a Facebook scheduling tool that will free up two hours a day for businesses. The platform allows business to queue up their Facebook posts for every Page they manage, get trending content and status ideas, and share links with their own branded Sharebar.
To enter ShortStack and Post Planner's giveaway head to the ShortStack Facebook Page and click on the Valentine's Day Giveaway app. ShortStack and Post Planner will pick a winner by 5 p.m. PST every day from February 10-14.
Last year Facebook saw several side effects of the popular holiday that included 1.2 times higher image uploads on Valentine's Day than the week before. In the UK 317,000 users changed their relationship status within a week of Valentine's Day while 27,000 changed their status to "engaged" according to The Drum. There's no doubt brands will be leveraging the holiday through social campaigns.
About ShortStack
ShortStack is a self-service custom app design tool with features that include contests and sweepstakes, newsletter signup forms and integrations with YouTube, Twitter, RSS and more. ShortStack apps can be installed wherever – to Facebook, websites and blogs, and they're even viewable on mobile devices. To learn more about ShortStack, visit http://www.shortstack.com.