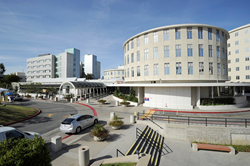 Van Nuys, CA (PRWEB) September 16, 2014
Valley Presbyterian Hospital (VPH) will host its 4th Annual Golf Classic fundraising event Monday, Sept. 29. The event will be held at the North Ranch Country Club, 4761 Valley Spring Drive, in Westlake Village, Calif.
The all-day event kicks off at 8:30 AM with registration and a continental breakfast. The Golf Classic begins at 10:30 AM, featuring a four-person scramble format and course contests. The Golf Classic concludes at 4 PM and will be followed by a hosted cocktail hour and dinner/awards reception.
The Golf Classic benefits the VPH Emergency Department, which has provided critically needed care to residents of the San Fernando Valley and beyond for more than 50 years. Proceeds will help to fund a full-scale renovation of the Emergency Department to meet the community's growing health care needs.
Event sponsors include: Mutual of America Life Insurance; Preferred Partners Insurance Agency; Healthcare Finance Group, LLC; Emergent Medical Associates; Shangri-La Construction; Payden & Rygel Investment Management; Renaissance Imaging Centers; Aon plc; Medline Industries; Columbia Steel; and Cigna.
Last year, more than 60,000 patients sought care at VPH's Emergency Department, which is specially certified to treat pediatric, stroke and heart-attack patients. A vital resource for the Van Nuys and surrounding community, VPH is a nonprofit, independent hospital that caters to all walks of life. Many patients who visit the Emergency Department lack financial resources and depend on the emergency room as their primary access point for health care services.
For tickets and/or event-sponsorship information, please contact Development Manager Tori McNees at 818.902.2904, or visit the Golf Classic website at http://birdeasepro.com/vphgolfclassic.
ABOUT VALLEY PRESBYTERIAN HOSPITAL
Valley Presbyterian Hospital (VPH) is an independent, nonprofit and nonsectarian hospital serving the medical needs of the San Fernando Valley community for more than 50 years. VPH has grown to become one of the largest acute-care hospitals in the region and continues to provide patient-centered care for a healthy community. The 350-bed facility offers advanced technology and a full range of medical services to improve and save lives. For more information, visit valleypres.org.