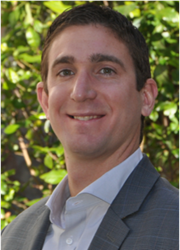 Since joining the team in 2011, Dr. Ostick has been instrumental in helping our Emergency Department to meet the growing demand for Emergency Services in our community. We are pleased to welcome him to the Emergency Services leadership team at VPH
Van Nuys, CA (PRWEB) September 11, 2014
Board-certified in Emergency Medicine, Dr. Ostick has served on the medical staff at Valley Presbyterian Hospital since June 2011. He is a care provider for Emergent Medical Associates, a partner of Valley Presbyterian Hospital, and a leading provider of emergency care and episodic care management services in California.
"I am honored to lead our Emergency Services team in providing our patients with the best quality care and service," Dr. Ostick said. "Valley Presbyterian Hospital's Emergency Services department is both a critical care and a primary care access point for many individuals and families in the San Fernando Valley, and it is a privilege to serve the growing and changing needs of this vibrant and diverse community."
Dr. Ostick has certifications in Advanced Cardiac Life Support (ACLS), Pediatric Advanced Life Support (PALS) and Advanced Trauma Life Support (ATLS). Prior to practicing medicine at Valley Presbyterian Hospital, Dr. Ostick participated in a medical outreach program in Montego Bay, Jamaica, and served as a physician advisor for Executive Health Resources.
He received his Doctor of Medicine degree from the Sidney Kimmel Medical College at Thomas Jefferson University in Philadelphia, where he won the William C. Davis Prize in Emergency Medicine. He completed his postgraduate training and residency in Emergency Medicine at Christiana Care Health System's Newark and Wilmington hospital campuses in Delaware. He has authored several articles published in peer-reviewed journals and has presented at several research forums.
"Dr. Ostick's expertise in emergency medicine, coupled with his strong leadership, will further enhance patient care as we transform under health care reform," said Gustavo Valdespino, President & CEO. "Since joining the team in 2011, Dr. Ostick has been instrumental in helping our Emergency Department to meet the growing demand for Emergency Services in our community. We are pleased to welcome him to the Emergency Services leadership team at Valley Presbyterian Hospital."
With more than 60,000 patient visits each year, Valley Presbyterian Hospital's Emergency Department is one of the busiest in the Valley. The department is specially-certified to treat pediatric and stroke patients and is a designated STEMI Receiving Center for heart attack patients brought in by paramedics. As a STEMI Receiving Center, critical care is provided within 90 minutes of the onset of chest pain.
"Dr. Ostick is laser focused on serving our patients, community, and medical staff at Valley Presbyterian Hospital," said Mark Bell, MD, FACEP, President of Emergent Medical Associates. "On behalf of the entire team at Emergent Medical Associates, we look forward to continuing to provide the most compassionate and state-of-the-art care to our patients through our partnership with Valley Presbyterian Hospital."
ABOUT VALLEY PRESBYTERIAN HOSPITAL
Valley Presbyterian Hospital (VPH) is an independent, nonprofit and nonsectarian hospital serving the medical needs of the San Fernando Valley community for more than 50 years. VPH has grown to become one of the largest acute care hospitals in the Valley region and continues to provide patient-centered care for a healthy community. The 350-bed facility offers advanced technology and a full range of medical services to improve and save lives. For more information, visit http://www.valleypres.org.