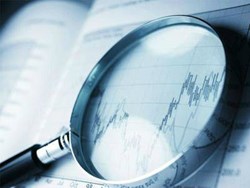 London (PRWEB) December 30, 2013
Price drop that has been observed in nickel bears a direct correlation with the London Metal Exchange. To prove the same, Vaman Kumar, an expert in metals trading industry, has researched on recent developments on Nickel prices and their effect.
As per observations, the price drop indicated in nickel prices is approximately 0.36% in futures trade (as of December, 2013). The price drop has been indicated as a result of slow-moving demand in the domestic spot market. The other reason why the price drop has occurred is because of the declining trend at London Metal Exchange (LME).
At the Multi Commodity Exchange, the price of nickel has dropped by a similar margin in business turnover of 229 lots. The trade rate from nickel delivery in January 2014 has also dropped by 0.34% in turnover of 5 lots.
What the Fall Indicates
Vaman Kumar observes that the perpetual fall in the prices of nickel is indicative of a dwindling trend in the base metal pack at the London Metal Exchange. A major factor that has lead to the fall in the prices of nickel is that the manufacturing data of China missed the estimates for nickel.
Another interesting observation that has been made in the price trend for nickel metal is that only a few days back nickel prices stood strong. This temporary fluctuation further pulled down the trade trend because of the uncertainty of the prices.
In the second week of December, Nickel trade prices showed an upwards trend, climbing to a five-week's highest record. This trend was because of Indonesia's planned ban on ore exports. In the second half of the same day, fragile equities and a stronger dollar, windswept the profit.
This kind of fluctuation has made nickel exports hit the rock bottom. The rates have dwindled to almost 0.34% for delivery in January 2014. "The swinging trend of nickel prices is causing insecurity and unpredictability in the market", says Vaman Kumar. As nickel prices continue to change frequently, it is expected that trade will witnesses significant swings in trend, both in local and overseas market.
The current global market trends are also playing an important role in the prices of nickel. The announcements made by Indonesia and China have played a vital role in the current fluctuations.
ABOUT VAMAN KUMAR
Vaman Kumar is an expert in economics and international trade and an experienced business consultant with specialization in the field of Metals, Minerals, Energy, Commodity Trading, International trade, Banking, Finance, Credit and Risk Management. His experience in these areas adds to his skill base for accomplishing complex business tasks with positive results.