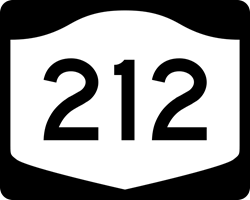 New released 212 cell phone number area code lends a lot of credibility for business owners in New York City
Tampa, FL (PRWEB) March 23, 2017
New York City cell phone numbers thought to be in short supply, are now available through enterprise communications provider, TieTechnology. One of the most highly sought area codes in the country, a 212 area code offers a number of business-friendly benefits.
With this 212 cell phone number availability, TieTechnology is the go-to solution for businesses wanting to establish a true presence in New York City's Manhattan -- the most populous borough in the metropolitan area.
Companies seeking 212 area code cell phone numbers can easily find and take advantage of their real world benefits. Chief among these advantages are to reach more consumers and build a larger customer base, outside their primary geographic location. Local numbers are easier to remember for local residents and having a 212 cell phone number area code lends a lot of credibility.
With a local number, businesses are able to be listed online and in print publications. Additionally, all of these local numbers are portable. Simply forward them to any other phone number to keep all incoming communications flowing into one hub.
A local number provides an extraordinary opportunity in marketing power. It's a well-known area code with prestige. Also, having a local number allows businesses to know precisely where new customers are located for marketing purposes and more.
With rapid expansions that are exploding in the following states and cities:
New York;
Manhattan, Brooklyn, Queens, The Bronx, Long Island, Rochester, Syracuse, Buffalo
New Jersey;
Newark, Middletown, Hoboken, Jersey City, Toms River, Atlantic City, Trenton, Paterson
Connecticut;
Hartford, New Haven, Stamford, Bridgeport, Waterbury, Manchester, New London, Danbury
Pennsylvania;
Philadephia, Lancaster, Reading, Harrisburg, Pittsburg, Scranton, Allentown
About TieTechnology LLC
TieTechnology specializes in small business service based solutions for businesses. Services provided by TieTechnology LLC, include: unified communications, merchant credit card processing, merchant cash advances and online marketing strategies. The advantages of doing business with TieTechnology is their commitment to customer service excellence and their offering of one stop solutions to all business to business service product needs for the customers' convenience.
About Lower Internet Cost Services
http://lowerinternetcost.com services is the internet services division of TieTechnology LLC. Through LowerInternetCost.com, the company provides affordable and high-quality real time services for business users who want reliable businesses fixed wireless, business T1, business Ethernet and business phone equipment services. Since 2002, this department has had a brilliant track record of meeting client expectations and delivering the best solutions to clients based on their budget and requirements.
About Business Cash Advance Services
http://www.BusinessCashAdvanceGuru.com is a division authorized by TieTechnology, LLC. Business Cash Advance Guru's merchant cash advance division specializes in helping small business owners realize their dreams. That's why we created our merchant cash advance program in 2003, and continue to be a merchant cash advance leader in the industry, offering the most flexible payment options and the lowest interest rates and in the business.
About TieTechnology VoIP Business Phone Services
VoIP Business Phone Services is the unified communications division of TieTechnology, LLC. that provides the highest quality telecommunications and engineering consulting services within the telecommunications industry at the most competitive rates. Businesses need high-speed internet and reliable phone connections to stay ahead of their competitors and fulfill all client expectations. Companies that operate internationally need robust phone and internet systems like business VoIP business satellite, p2p (point to point), VPN (virtual private network) and much more. The mission of TieTechnology VoIP Business Phone Services' is to provide affordable and high-quality services for business users who want reliable business fixed wireless, business Ethernet, and business phone services.
Further information about VoIP for business phone services and features can be found at:
http://voip-businessphoneservices.info/
TieTechnology
4532 W. Kennedy Blvd, Suite 182
Tampa, FL 33609