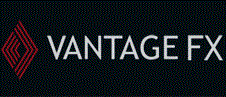 London (PRWEB UK) 18 December 2013
As expected, the MPC voted to hold UK interest rates at 0.5% with a decisive 9-0 result.
The minutes indicate that the UK economy is recovering faster than both the Eurozone and the US, particularly with the lowest unemployment rates (7.4%) since April 2009. Read the full Monetary Policy Committee Minutes.
Vantage FX's Head of Market Analysis Jay Mawji commented:
"The Bank of England woke up to the reality of the impact of interest rate speculation on the UK economy. As the pound appreciates on the back of possible rate hikes, the stronger pound affects potential GDP. All 9 members voted to keep rates on hold and maintain the current bond-purchase programme. Mark Carney reiterated the importance of a 7% unemployment level before any policy shift can be considered."
The pound strengthened to its highest point in 7 weeks (by 0.5% at least when compared to others (6.1% in the last 6 months)) and advanced to 83.96 pence per euro before 2pm GMT. Good for the UK (it may be the first major economy to raise rates in 2014) but if it grows too much diminished inflation pressure could weaken the recovery in the long run.
Vantage FX provides a wide range of forex market news, via a range of social networks and blog updates.
About Vantage FX
Vantage FX is an internationally recognised Forex broker based in the City of London, providing foreign exchange trading services and a UK trading platform to clients in the UK, the EU and the rest of the world.
What sets forex brokers Vantage FX apart is their wide range of services and outstanding level of customer support. The company strives to provide an intuitive, interactive Forex experience by continually innovating and taking advantage of the latest trading technology, such as MetaTrader 4 and Expert Advisors as well as offering a free MT4 forex demo.
You may prefer to contact our Australian Office. Phone: +61 1300 945 517 Contact: Natalie German. Website: vantage.com