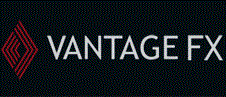 London (PRWEB UK) 11 October 2013
The Bank of England policy meeting is always an important event for forex traders as the outcome can have a big impact on currency. This time was no different but not because of a big move, but instead because policy makers didn't change interest rates (The Telegraph, 10th October 2013).
Market Analyst Rebecca Fitzgerald commented:
"As expected, the central bank decided to keep interest rates at 0.5%, and no changes were made to the current level of stimulus. The general consensus is that the UK economy is recovering slowly but surely, and this view is further cemented by the IMF's decision this week to increase the UK growth forecast to 1.4% for 2013. The Bank of England governor, Mark Carney, has reiterated that he will not raise interest rates before the UK unemployment rate drops to 7%.
"However it is worth bearing in mind that he opted for a rate hike in Canada after just one year, so traders should watch out for any suggestive statements from Carney regarding monetary policy. If an interest rate rise is on the cards, sterling would strengthen even further - good news for sterling bulls. It will be interesting to find out more about today's policy meeting when the minutes are released on 23rd October, as it should provide us with a closer insight into Carney's game plan."
Vantage FX produces daily forex sentiment analysis, based on client trades to help forex traders see at a glance how the day's events have made an impact, as well as daily insights into what to look out for tomorrow in terms of key forex data.
Traders can receive notifications off all these updates by following Vantage FX on Twitter.
About Vantage FX
Vantage FX is an internationally recognised Forex broker based in the City of London, providing foreign exchange trading services and a UK trading platform to clients in the UK, the EU and the rest of the world.
What sets forex brokers Vantage FX apart is their wide range of services and outstanding level of customer support. The company strives to provide an intuitive, interactive Forex experience by continually innovating and taking advantage of the latest trading technology, such as MetaTrader 4 and Expert Advisors as well as offering handy tools such as a forex market calendar.
You may prefer to contact our Australian Office. Phone: +61 1300 945 517 Contact: Natalie German. Website: vantagefx com