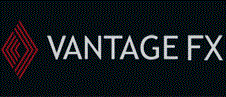 London (PRWEB UK) 14 August 2013
The forex community awaits the announcement of the EU GDP figures for Q2 with baited breath. Borrowing costs have risen once again and there is a feeling that trouble is brewing in the Eurozone.
This announcement needs to be substantial in order to help stem the gradual decline.
Vantage FX, Head of Market Analysis Jay Mawji commented:
"Somewhat surprisingly, the outlook for the Eurozone economy has been lifted and many banks are predicting Eurozone GDP to show a 0.2% growth Quarter on Quarter. Despite sufficient positive data in the Eurozone to support such a view, the cynics still outweigh the optimists, holding onto the view that the Eurozone has benefited from 'outside' factors and haven't come sufficiently close to dealing with their issues."
Forex brokers are savvy to the true underlying performance of the economy, which is why the figure needs to allow for this false positive to really have the impact the Eurozone needs.
A wider understanding of developments in forex is required to appreciate the true impact of the GDP figure, whatever it may be.
Vantage FX provides its forex traders with a wealth of news, analysis and tools to help keep them in the know as each major announcement takes its toll on the markets. These include:

Daily Currency Highlights
Regular Technical Chart Analysis
Sentiment Indexing
Social Trading Channel – FX Copy
Forex Blog
Find out more about trading with Vantage FX or the unique opportunities for Money Managers through their website.
About Vantage FX
Vantage FX is an internationally recognised Forex broker based in the City of London, providing foreign exchange trading services and a UK trading platform to clients in the UK, the EU and the rest of the world.
What sets forex brokers Vantage FX apart is their wide range of services and outstanding level of customer support. The company strives to provide an intuitive, interactive Forex experience by continually innovating and taking advantage of the latest trading technology, such as MetaTrader 4 and Expert Advisors as well as offering handy tools such as a forex market calendar.