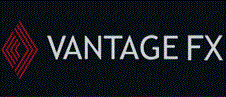 London, UK (PRWEB UK) 27 August 2013
The news that the Spanish economy only contracted by 0.1%* in Q2, split opinions on whether this was a sign that the Eurozone was out of trouble. *(CNBC, 30 Jul 2013)
Vantage FX, Head of Market Analysis Jay Mawji commented:
"Generally, the slowing pace of contraction does indeed indicate the beginning of the end of an economic crisis. Certainly, when we look at the Eurozone as a whole, any economic data that suggests that the economy isn't worsening as much as previous periods tends to give the Euro some support.
"The Spanish case is somewhat 'blighted' by foreign investment from Japan and other nations engaged in the 'currency wars', which has landed on the Spanish doorstep by default as opposed to being a genuine interest. Essentially, we know from experience that we shouldn't shine too much positive light on the Eurozone and particularly not on the Spanish economy."
However, couple this with the fact that the overall economic output across the currency bloc grew by 0.3% in Q2*, compared to 6 quarters of shrinkage before this and it is easy to see why some are keen to be positive. *(The Independent, 15 Aug 2013)
Keeping an eye on economic data is a must for all forex traders, particularly when there are volatile regions like Spain involved.
Vantage FX provides a wide range of tools to help FX traders keep track of the important economic data constantly flowing around the globe. Such as:

A handy economic calendar
Forex blog – wide range of forex news, graphics, videos and daily updates
Twitter and Facebook channels – regularly updated
Sentiment Index – Daily look at forex sentiment
Together with a custom version of Meta Trader 4, this economic data and Vantage FX's personal and professional approach, traders looking for a new broker have a lot to gain by giving Vantage FX a try.
About Vantage FX
Vantage FX is an internationally recognised Forex broker based in the City of London, providing foreign exchange trading services and a UK trading platform to clients in the UK, the EU and the rest of the world.
What sets forex brokers Vantage FX apart is their wide range of services and outstanding level of customer support. The company strives to provide an intuitive, interactive Forex experience by continually innovating and taking advantage of the latest trading technology, such as MetaTrader 4 and Expert Advisors as well as offering handy tools such as a forex market calendar.
You may prefer to contact our Australian Office. Phone: +61 1300 945 517 Contact: Natalie German. Website: vantagefx com