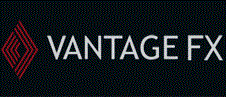 London (PRWEB UK) 27 September 2013
Every market watcher had expected the Fed to begin tapering quantitative easing last week. They didn't (BBC 18th Sept 2013).
Vantage FX Market Analyst Rebecca Fitzgerald comments:
"The much anticipated Fed meeting took place last Wednesday, with many analysts expecting that the Fed would decide to begin tapering QE from the current $85 billion down to $75 billion per month. The markets reacted violently, therefore, to the FOMC's surprise decision not to start tapering just yet. As a reduction in easing had already been priced into the markets, the dollar weakened on the back of the Fed's restraint. Bernanke stated that they need to see more concrete signs of a sustained improvement in the US economy before they can seriously consider reining in QE.
"The markets have been further shaken up by the unexpected decision of Lawrence Summers, the former Treasury Secretary, to step down from running for Chairman of the Federal Reserve. This means that it is likely that Janet Yellen, also a former Treasury Secretary, will be the new Chairman when Ben Bernanke steps down on 31 January. As Yellen is more in favour of quantitative easing than Summers, some analysts predict that it will be a long time before the Fed reduce the current level of easing, and we have seen the dollar falter around this uncertainty. Given that the tapering of QE had been erroneously priced in, it is important for traders to assess to what extent the markets will react as and when the Fed decide to begin tapering after all."
One of the key tools used by every successful forex trader is the one they use to access the latest news and insights which help them make informed decisions.
Visit Vantage FX's Forex Hub to check out their insights and news offerings which include:

Follow Vantage FX on Twitter - @VantageFXUK
About Vantage FX
Vantage FX is an internationally recognised Forex broker based in the City of London, providing foreign exchange trading services and a UK trading platform to clients in the UK, the EU and the rest of the world.
What sets forex brokers Vantage FX apart is their wide range of services and outstanding level of customer support. The company strives to provide an intuitive, interactive Forex experience by continually innovating and taking advantage of the latest trading technology, such as MetaTrader 4 and Expert Advisors as well as offering handy tools such as a forex market calendar.
You may prefer to contact our Australian Office. Phone: +61 1300 945 517 Contact: Natalie German. Website: vantagefx com