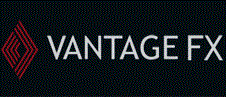 London (PRWEB UK) 2 September 2013
Just a few years ago, there was no such thing as smart phones. Now they are a key, if not crucial, part of every trader's life.
Instant access to a wealth of forex information through apps has become the norm, allowing more spontaneous decisions to be made and for traders to never be more than a few inches way from a live update on how the market is moving.
Vantage FX's Head of Market Analysis Jay Mawji commented:
"There are several companies offering news, technical indicators, alerts and trade signals through apps. ForexTrading.TV combines a unique website-based trading channel with a very efficient app that keeps clients informed and close to trading opportunities all the time. I also tune into Bloomberg Radio on the phone every day; it gives me a great wrap from the night before and helps me focus on key points for the up and coming day.
"The smartphone market is dominated by the Android and Apple operating systems. Without a doubt, the best apps will be designed for these two formats. The iPhone is geared around its apps and user-friendly interface, and this combined with the fact that Apple also offers the iPad, means that these are more likely to attract a wider variance, and therefore better pool, of mobile-trading apps."
Staying informed is a key element of forex trading which makes the combination of a handy 'in-your-pocket' app and Vantage FX, with their competitive spreads and personal service, a powerful pair indeed.
Compare Vantage FX's forex spreads in real time now and check out everything Forex TV has to offer, and then subscribe now to start trading forex more effectively today.
Forex TV app offers forex traders access to:

20 to 30 Live Forex technical analysis videos per day
A Live TV Player showing Technical Analysis setups unfolding in real-time
Live breaking economic and political news headline
Live technical coverage of economic numbers and how they move the market
Access to Forex TV's Alerts Archive with a search tool
When traders are subscribed Forex TV is available via their Forex Terminal and iPhone or iPad apps, which provide alerts for new videos and news headlines, published in real time.
Open a Vantage FX trading account with a minimum of £1,000 to receive a free subscription to Forex TV's app.*
About Vantage FX
Vantage FX is an internationally recognised Forex broker based in the City of London, providing foreign exchange trading services and a UK trading platform to clients in the UK, the EU and the rest of the world.
What sets forex brokers Vantage FX apart is their wide range of services and outstanding level of customer support. The company strives to provide an intuitive, interactive Forex experience by continually innovating and taking advantage of the latest trading technology, such as on online forex trading version of MetaTrader 4 and Expert Advisors as well as offering handy tools such as a forex market calendar.
*Conditions
-You must trade a minimum of trade 10 standard FX lots each month to receive this service for free. A monthly charge of £15 will be charged if less than 10 lots are traded.
-The trading commentary provided is from ForexTV. Vantage FX does not warrant the accuracy or suitability of any information provided via the TV channel.