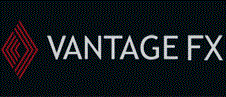 London (PRWEB UK) 30 September 2013
Multi-award winning forex broker Vantage FX has its finger permanently on the pulse of key events in the forex calendar. With the German election done and dusted (BBC 23rd Sept 2013), Vantage FX's Rebecca Fitzgerald comments on this and what the rest of the year has in store.
"Some of the major events for the final quarter of 2013 are the German elections, Ben Bernanke's leaving the Fed, and Mark Carney's upcoming strategy as Bank of England governor.
"As we know, Angela Merkel defeated Peer Steinbruck of the SPD and Rainer Bruderle of the FDP. Angela Merkel has now been leading as chancellor since April 2000, which is a significant period of time, though not as long as Ben Bernanke's chairmanship at the Federal Reserve.
"Bernanke will be leaving the Fed in January, and Janet Yellen is tipped to be the new Chairman. As Yellen's policies lean towards favouring easing, some analysts predict that the Fed will decide not to taper QE this week after all.
"Another key theme to watch out for this year is Mark Carney's recently appointed governorship at the Bank of England. So far it would seem that Carney is following a similar policy to the Fed by linking interest rates to unemployment. He stated that current rates will not be altered until unemployment falls below 7%, which analysts predict will not happen until 2016. However, it is likely that he may make a move sooner, as he raised interest rates in Canada after just one year."
Vantage FX provides regular insightful commentary on forex news and events to complement its superior forex trading software and tools. All of which can be trialled by signing up for a free forex trading demo account.
About Vantage FX
Vantage FX is an internationally recognised Forex broker based in the City of London, providing foreign exchange trading services and a UK trading platform to clients in the UK, the EU and the rest of the world.
What sets forex brokers Vantage FX apart is their wide range of services and outstanding level of customer support. The company strives to provide an intuitive, interactive Forex experience by continually innovating and taking advantage of the latest forex trading technology, such as MetaTrader 4 and Expert Advisors as well as offering handy tools such as a forex market calendar.
You may prefer to contact our Australian Office. Phone: +61 1300 945 517 Contact: Natalie German. Website: vantagefx com