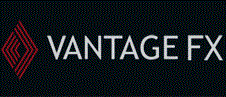 London (PRWEB UK) 7 October 2013
Due to the US shutdown, the US Bureau for Labour Statistics have not released the latest non-farm payroll figure (Bloomberg, 3rd Oct 2013). This figure is a key piece of data which can have a major impact on forex activity around the world.
Vantage FX's Tim Plummer comments on what this means for forex traders:
"One of the most important and eagerly anticipated figures, the Non Farm Payrolls figure, has been cancelled due to the Government shut down in the US. This was confirmed by the US bureau of labor statistics. This has left traders infuriated as much of the trading week has been muted and subdued as traders wait for the figure. More importantly, going forward this has put the US in a very dark patch as traders have less information about the situation in the US. If traders were not confused before, they are now."
For regular forex news and insights, traders can use Vantage FX's economic calendar and stay up to date with forex currency highlights via Vantage FX's blog.
About Vantage FX
Vantage FX is an internationally recognised Forex broker based in the City of London, providing foreign exchange trading services and a UK trading platform to clients in the UK, the EU and the rest of the world.
What sets forex brokers Vantage FX apart is their wide range of services and outstanding level of customer support. The company strives to provide an intuitive, interactive Forex experience by continually innovating and taking advantage of the latest trading technology, such as MetaTrader 4 and Expert Advisors as well as offering handy tools such as a forex market calendar.
You may prefer to contact our Australian Office. Phone: +61 1300 945 517 Contact: Natalie German. Website: vantagefx com