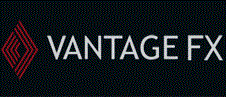 London (PRWEB UK) 11 December 2013
Forex traders around the world waited with keen anticipation for Friday's US Non-Farm Payrolls figure announcement. They certainly didn't disappoint as the figures turned out even better than expected.

203,000 new jobs created in November
Unemployment rate dropped to 7% (a 5-year low)
For forex however, the unemployment rate dropped close to a threshold of 6.5% set by Ben Bernanke which would mean an end to the $85bn per month quantitative easing policy and an increase in interest rates. (BBC, 6th December 2013)
Vantage FX Head of Market Analysis Jay Mawji commented:
"The US economy slides back onto the recovery tracks as Friday's non-Farm Payrolls came in higher than expected, tallying with a fall in the unemployment rate. Key economic figures in the US have supported the FED's view to draw back on the current easing policy, with the question now being 'how soon' as opposed to 'when'. Yellen, as the incoming chair, will have this decision to make, if she hasn't already."
While it is still not clear when the FED might making a change to its policy, the one thing forex traders can do to be prepared is to have a rich source of up-to-date forex market news from a broker with its finger on the pulse and a set of tools to allow unrivalled access to market leading trading tools.
These included:
MetaTrader 4
WebTrader Platform
Start trading with Vantage FX today.
About Vantage FX
Vantage FX is an internationally recognised Forex broker based in the City of London, providing foreign exchange trading services and a UK trading platform to clients in the UK, the EU and the rest of the world.
What sets forex brokers Vantage FX apart is their wide range of services and outstanding level of customer support. The company strives to provide an intuitive, interactive Forex experience by continually innovating and taking advantage of the latest trading technology, such as MetaTrader 4 and Expert Advisors as well as offering a daily forex blog.
You may prefer to contact our Australian Office. Phone: +61 1300 945 517 Contact: Natalie German. Website: vantagefx com