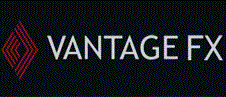 London (PRWEB UK) 12 December 2013
Before tropical cyclone Haiyan (a.k.a. Yolanda) hit the Philippines on 8th November 2013, its economy was one of the strongest in Asia. The disaster understandably saw forex traders moving away from the peso.
Vantage FX explains:
"This disaster was nothing short of catastrophic. This caused their currency, the Peso, to dramatically depreciate as traders move their assets from the stricken country into safe-haven currencies. This is also compounded by the economy in the Philippines having taken a heavy blow as consumption and output will have seriously decreased. This disaster may take many years for the economy to recover from."
The heart-breaking loss of 5,200 lives (which is likely to rise with thousands still missing) along with the estimated $230 million worth of damage has had a big impact on the Filipino economy (ANZ downgraded 2013 GDP forecast from 7.1% to 6.8%) and indeed the currency, but remarkably the outlook for 2014 is bright. (The Diplomat, 28th November 2013)
The strong economy was largely supported by the growing service and manufacturing sectors, but the islands worst affected were mostly producing lower value crops such as coconut and sugarcane, which contributed to an already relatively weak agriculture industry.
Plus donations have been abundant from home and abroad, and rebuilding has started swiftly, indicating that their strong foreign visitor numbers will return all the quicker next year.
While recovery will not be easy (the lower value crops still accounted for 12.5% of their economy) growth is still expected for 2014 albeit at a lower rate. (BBC, 14th November 2013)
Donate now to help Philippines get back to where it was faster.
Follow Vantage FX on Twitter for forex news and analysis.
About Vantage FX
Vantage FX is an internationally recognised Forex broker based in the City of London, providing foreign exchange trading services and a UK trading platform to clients in the UK, the EU and the rest of the world.
What sets forex brokers Vantage FX apart is their wide range of services and outstanding level of customer support. The company strives to provide an intuitive, interactive Forex experience by continually innovating and taking advantage of the latest trading technology, such as MetaTrader 4 and Expert Advisors as well as offering a free MT4 forex demo.
You may prefer to contact our Australian Office. Phone: +61 1300 945 517 Contact: Natalie German. Website: vantagefx com