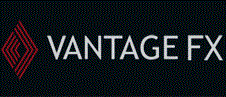 London (PRWEB UK) 28 August 2013
Vantage FX is now offering a range of social tools and channels which forex traders can use to help them keep their finger on the pulse of what's happening in forex. But to what extent does social media now have on forex itself:
After a hacker broke into the Associated Press Twitter account and sent out a tweet stating that there had been an explosion at the White House*, markets plummeted, chopping billions off the value of stocks. *(BBC, 24 Apr 2013)
The market recovered almost immediately after it was revealed as a fake, but the influence social media could have had already been dramatically revealed.
While this is an extreme example of how social media can affect forex, there is a growing percentage of traders now using social media to gather market sentiment data and using it to make their decisions.
Vantage FX, Head of Market Analysis Jay Mawji commented:
"Unlike in the equity markets, information in the forex markets comes from a variety of sources. Social media means traders can sit in the middle and allow information to flow to them. This empowers traders but also allows them to make their own assessment of the market, through tools such as sentiment analysis.
"Twitter has been key in the passing of information and views, giving influential people a chance to communicate directly with retail traders. Where once knowledge and information was a privilege to a select few, social media has made it available for all."
Indeed Vantage FX has both Twitter, YouTube, LinkedIn and Facebook accounts, as well as now offering access to FX Copy, a social network for traders where they can compare trading activity and share information.
While forex may not be able to gain as much as other asset classes by analysing social sentiment, it will continue to grow in usage as an additional way of analysing historical and for near real-time analysis, despite the fact it may not always be 100% reliable.
Follow Vantage FX on Twitter for regular market news and educational videos.
About Vantage FX
Vantage FX is an internationally recognised Forex broker based in the City of London, providing foreign exchange trading services and a UK trading platform to clients in the UK, the EU and the rest of the world.
What sets forex brokers Vantage FX apart is their wide range of services and outstanding level of customer support. The company strives to provide an intuitive, interactive Forex experience by continually innovating and taking advantage of the latest trading technology, such as MetaTrader 4 and Expert Advisors as well as offering handy tools such as a forex market calendar.
You may prefer to contact our Australian Office. Phone: +61 1300 945 517 Contact: Natalie German. Website: vantagefx com