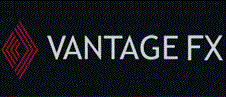 London (PRWEB UK) 25 September 2013
While the exact figure is something up for debate, it is certain that the UK benefitted financially from hosting the London Olympics 2012 (£9.9bn total revenue according to the government – BBC 19th July 2013).
Now that Tokyo has been named as the host for 2020, what are the chances they will see a return on what is likely to be an even greater level of expenditure and what will it mean for the Yen?
Vantage FX's Tim Plummer comments:
"One of the most poignant effects of hosting global anticipated events, particularly the Olympics, is that it provides a noticeable improvement in consumer, as well as business, confidence, which will have both short and medium-term impacts on the host economy.
"In the UK the Olympics cost £8.77bn and in return a revenue of £9.9bn was expected to have been made. With regards to the Japanese economy there are no guarantees that a profit will be made, and so the currency may not be directly affected. Economists might say an external benefit will arise from the event, which will improve Japan as a whole, including benefitting the economy."
This is indeed what is predicted to happen in the UK; it is expected that by 2020 the London Olympics may have improved the UK economy by as much as £40bn. So even though Tokyo could actually make a loss on the actual event, a few years down the line it may make a profit.
Sustained improvement in confidence in Japan and the Yen may not be visible yet, but chances are the successful appointment of the Olympics to Tokyo may already be changing their long term outlook.
Follow Vantage FX for regular commentary and analysis via their forex hub.
About Vantage FX
Vantage FX is an internationally recognised Forex broker based in the City of London, providing foreign exchange trading services and a UK trading platform to clients in the UK, the EU and the rest of the world.
What sets forex brokers Vantage FX apart is their wide range of services and outstanding level of customer support. The company strives to provide an intuitive, interactive Forex experience by continually innovating and taking advantage of the latest trading technology, such as MetaTrader 4 and Expert Advisors as well as offering handy tools such as a forex market calendar, all available to try with a free forex demo trading account.
You may prefer to contact our Australian Office. Phone: +61 1300 945 517 Contact: Natalie German. Website: vantagefx com