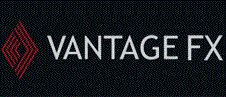 London (PRWEB UK) 28 November 2013
Thanks to consumer spending in the 3rd quarter the Office for National Statistics have reported figures which show the UK economy has grown at the fastest pace for 3 years – 0.8%. (BBC, 27th November 2013)
While the value of the pound has made exports more expensive, consumer spending has been strong enough to make up the difference, which means there is still a risk for the UK going into 2014.
Vantage FX's Head of Market Analysis Jay Mawji commented:
"Fantastic news for the UK economy with GDP increasing at a rate of 0.8%. Most of this rise came from local demand, which signifies a strength in the state of the natural economy. Exports fell 2.4% which, coupled with a once again strengthening sterling, could indicate that the Bank of England may step back from a potential rate rise. But don't get too comfortable with the numbers, Mark Carney has questioned their validity..."
Rate rise or not, whatever happens in 2014 forex traders need to stay informed on all market news which might affect their trading decisions.
Vantage FX provides a wide range of forex market news, via a range of social networks and blog updates. These include:

About Vantage FX
Vantage FX is an internationally recognised Forex broker based in the City of London, providing foreign exchange trading services and a UK trading platform to clients in the UK, the EU and the rest of the world.
What sets forex brokers Vantage FX apart is their wide range of services and outstanding level of customer support. The company strives to provide an intuitive, interactive Forex experience by continually innovating and taking advantage of the latest trading technology, such as MetaTrader 4 and Expert Advisors as well as offering a free MT4 forex demo.
You may prefer to contact our Australian Office. Phone: +61 1300 945 517 Contact: Natalie German. Website: vantagefx com