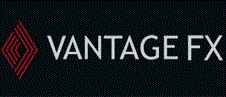 London (PRWEB UK) 24 September 2013
Multi-award winning forex broker Vantage FX provides a wealth of information for traders before, during and after the key events in the world which affect forex trading decisions. Take the recent UK retail figures for example which fell to 2.7% in August (BBC 17th Sept 2013):
Head of Market Analysis Jay Mawji commented:
"Over the course of this year we have seen rather mixed results in the UK retail sales figures, which can be expected as it tends to be cyclical, but most importantly it is a snapshot of whether the consumer is generally willing to spend more or less. Economists would call this the marginal propensity to spend/save. It is of note this year did show more signs of growth compared to last year, which many analysts have applauded as a sign of great potential for the UK. Given that GDP has a large component being consumption, many expect the UK to show signs of the UK economy to grow."
Via Vantage FX's Forex Hub they provide:

To get all this delivered to their inbox, traders can sign up for Vantage FX's 'to-the-point' email covering all the things in forex worth knowing each day.
Alternatively traders can follow Vantage FX on Twitter with @VantageFXUK
About Vantage FX
Vantage FX is an internationally recognised Forex broker based in the City of London, providing foreign exchange trading services and a UK trading platform to clients in the UK, the EU and the rest of the world.
What sets forex brokers Vantage FX apart is their wide range of services and outstanding level of customer support. The company strives to provide an intuitive, interactive Forex experience by continually innovating and taking advantage of the latest trading technology, such as MetaTrader 4 and Expert Advisors as well as offering handy tools such as a forex market calendar.
You may prefer to contact our Australian Office. Phone: +61 1300 945 517 Contact: Natalie German. Website: vantagefx com