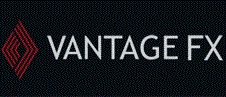 London (PRWEB UK) 15 November 2013
On Wednesday it was announced that the UK unemployment rate dropped to the lowest it has been since 2009 (BBC, 13 November 2013). The unemployment figure fell to 2.47 million which suggests the Bank of England may hike interest rates sooner than previously predicted.
This strengthening labour market of course makes for a brighter outlook for the UK economy.
Vantage FX Head of Market Analysis Jay Mawji commented:
"There is no doubt that for sterling the ILO Unemployment Rate is the most important figure.
"The Bank of England had established 'forward guidance' where it abandoned the inflationary figure and adjusted interest rate expectation based on the unemployment rate; when unemployment fell to 7%, the Bank of England were going to raise interest rates.
"However, with a recent upturn in the UK economy and the falling unemployment rate, Mark Carney commented that 7% wasn't a number set in stone, but that their 'intention is to maintain a simulative stance of monetary policy until there has been a substantial reduction in the degree of economic slack.' Well, unemployment was at 5% before the economic crisis…. Is 5% the new 7%?"
Vantage FX is a source of regular and insightful forex news and information. Traders can sign up for daily updates via a range of channels, including:

Vantage FX Facebook
Vantage FX Google Plus
Vantage FX YouTube Channel – Chart Analysis, Forex Education, Market News
Email Newsletter – Daily Highlights
Together with a custom version of Meta Trader 4, this economic data and Vantage FX's personal and professional approach, traders looking for a new broker have a lot to gain by giving Vantage FX a try.
About Vantage FX
Vantage FX is an internationally recognised Forex broker based in the City of London, providing foreign exchange trading services and a UK trading platform to clients in the UK, the EU and the rest of the world.
What sets forex brokers Vantage FX apart is their wide range of services and outstanding level of customer support. The company strives to provide an intuitive, interactive Forex experience by continually innovating and taking advantage of the latest trading technology, such as MetaTrader 4 and Expert Advisors as well as offering a free MT4 forex demo.
You may prefer to contact our Australian Office. Phone: +61 1300 945 517 Contact: Natalie German. Website: vantagefx com.