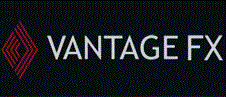 London (PRWEB UK) 3 October 2013
The US government's partial shutdown will affect 2 million federal employees, along with many other agencies and tourist destinations in the US. It is estimated that as much as 0.9% could be lost from US GDP this quarter as a result (BBC 1st Oct 2013).
But what will it mean for forex?
Vantage FX Head of Market Analysis Jay Mawji comments:
"Hollywood writers don't need to look much past US politics for thrilling story lines. Think back to the 'fiscal cliff' at the beginning of the year; well they certainly 'kicked the can' down the road and the road just ended.
"So the US is on a 'shutdown' after failing to agree a budget, with the main dispute arising out of the Obamacare budget. In essence, politicians have failed to agree a budget, which means certain key services can't operate.
"The short-term means the USD weakens and uncertainty over the US economy increases. The bigger worry comes if the issues aren't resolved in the coming weeks, as US growth is likely to fall and consumers are likely to hide their wallets away. A change in the shape of the US economy could cause a change in FED policy, which opens the door to a whole new market. 'Would the last person in Washington turn off the lights?'"
Vantage FX offers a wide range of news and forex analysis to help traders make informed decisions, particularly around surprise events such as this.
Start trading with Vantage FX today and enjoy:

Competitive pricing from 0.4 pips
100% STP / Non dealing desk execution
Trade from 0.01 lots
Multi-access platforms
Award-winning 24 hour support
About Vantage FX
Vantage FX is an internationally recognised Forex broker based in the City of London, providing foreign exchange trading services and a UK trading platform to clients in the UK, the EU and the rest of the world.
What sets forex brokers Vantage FX apart is their wide range of services and outstanding level of customer support. The company strives to provide an intuitive, interactive Forex experience by continually innovating and taking advantage of the latest trading technology, such as MetaTrader 4 and Expert Advisors as well as offering handy tools such as a forex market calendar.
You may prefer to contact our Australian Office. Phone: +61 1300 945 517 Contact: Natalie German. Website: vantagefx com