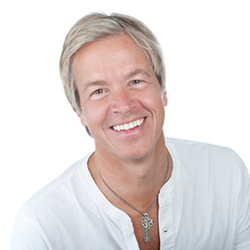 I truly believe that VASER is the best option for body contouring today, which is why I have put so much time and energy into mastering the procedure.
Venice, California (PRWEB) September 23, 2015
Leading Venice plastic surgeon Michael A. Giuffrida, MD, is pleased to announce that his practice now offers highly specialized high definition VASER liposuction treatments, providing both men and women with completely customizable body sculpting results. VASER lipo is a cutting-edge liposuction procedure administered by technically skilled surgeons, like Dr. Michael Giuffrida.
Dr. Giuffrida opened his Venice plastic surgery practice just over a year ago, relocating from the east coast after gaining over two decades of experience. In his new practice, Giuffrida has found that there is a high demand for precise, minimally invasive liposuction in Santa Monica and Venice Beach.
"VASER lipo provides results that simply can't be replicated by other types of liposuction," Dr. Giuffrida commented. "While other types of lipo may damage the surrounding tissues and blood vessels, VASER emulsifies fat without burning other areas. It's much more precise, and the fat that is removed can be used in fat grafting procedures. This isn't the case with other types of liposuction treatments."
VASER liposuction in Los Angeles is sought after because it can be used to not just eliminate unwanted fat but also enhance lines of definition and muscle tone.
Dr. Giuffrida noted, "VASER uses ultrasonic energy to focus in on tiny areas of fat, allowing careful surgeons to actually enhance muscle tone on the arms, abdomen, and chest, in particular."
The level of precision possible with VASER makes it an ideal choice for hard to burn fat in the neck, chin, upper arms, inner thighs, and chest – areas that are typically difficult to address with other forms of liposuction.
The effects of VASER liposuction can be seen immediately and only improve throughout the two to three week healing process. Due to the fact that the procedure is minimally invasive, people who undergo VASER lipo can be back at work and resume most regular activities within a few days. In some cases, VASER liposuction can even be administered with only local anesthesia.
"I truly believe that VASER is the best option for body contouring today, which is why I have put so much time and energy into mastering the procedure," says Dr. Giuffrida.
With over twenty years of experience and triple board certification in plastic surgery, Dr. Giuffrida takes a holistic approach to cosmetic care, meeting individually with each of his select list of patients and crafting custom solutions designed to help people feel more comfortable, beautiful, and healthy.
Learn more about Dr. Giuffrida's VASER liposuction services by visiting http://www.drgiuffrida.com
About Michael Alexander Giuffrida, MD, Plastic Surgery
Michael A. Giuffrida, MD, has a boutique practice in Venice Beach, CA. The office, a private beach bungalow, ensures both the privacy and comfort of Giuffrida's select list of patients. Those interested can schedule an initial consultation to meet with Dr. Giuffrida personally and discuss their cosmetic concerns. Dr. Giuffrida specializes in VASER liposuction and custom skin care treatments. As a board certified plastic surgeon, he has over twenty years of experience helping men and women feel more comfortable and happy in their own bodies.