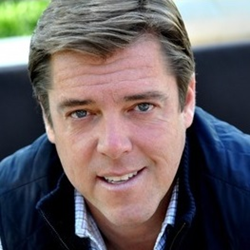 "Truth and transparency is a more profitable way of doing business."
Santa Monica, CA (PRWEB) October 01, 2014
On Thursday, October 2, 2014 some of the most successful and influential entrepreneurs in the world, along with hundreds of venture capitalists and angels, will come together in one room to network, learn and be inspired. They're all here to participate in the fourth annual Vator Splash LA, one of the nation's most highly anticipated startup events. It will take place from 8:30 a.m. to 5:30 p.m. at Shutters on the Beach in Santa Monica, CA.
The Event
Vator Splash LA is an investor conference and startup competition unlike any other in the nation, with a track record that is unparalleled. Vator alumni have raised $375M-plus in follow-on capital. Attending VC investors for this year represent a combined $5 billion in capital-under-management. This is not the "wannabe" hype of Shark Tank. This is the crème de la crème of real-world VCs and angels who have already made it by investing in entrepreneurs who are destined for success.
Secrets to Success
Here's a taste of what just a few of the speakers at Vator Splash have to share about the keys to business success and a preview of what attendees will learn about.
TrueCar

Scott Painter is a serial entrepreneur with a knack for cars, innovation and technology. In addition to founding and serving as CEO of TrueCar, Painter has incorporated over 37 companies and created a dozen businesses including Carsdirect.com and Build-to-Order, Inc.
His secret to success: "Truth and transparency is a more profitable way of doing business." – Scott Painter, CEO/Founder, TrueCar
Dog Vacay

Former Vator Splash LA winner Aaron Hirschhorn is the founder of DogVacay.com, a community marketplace addressing the $5B market for dog-boarding and pet-sitting. Instead of paying for a crowded and overpriced kennel, users book with experienced hosts who watch dogs in their own homes. Aaron will participate in the Vator discussion on igniting startups and getting the marketplace flywheel going.
His secret to success: "Always put customer service first. It's amazing how your community will become true ambassadors for your brand when they can tell that you truly care about their experience." – Aaron Hirschhorn, Founder, DogVacay
Wavemaker Partners (formerly Siemer Ventures)

Wavemaker, the sixth most active VC in LA (CB Insights), actively invests in early-stage technology companies. The combination of portfolio building and co-investment has enabled Wavemaker to invest in 130+ companies, and co-invest with 120+ early stage investors.
Hear founding partner Eric Manlunas discuss the rise of the LA tech ecosystem.
His secret to success: "We're always looking for entrepreneurs who are not afraid to disrupt the status quo."
The City of Angels - Unlike Any Other
Vator Splash LA is uniquely designed to showcase the Los Angeles experience. LA has proven that its culture and community can shape the region to be a sustainable, world-class tech hub and Vator Splash features leaders from LA's tech and innovation ecosystem's sharing their insight on what will help the region flourish. Attendees will hear from Peter Marx (City of LA), Kevin Winston (Digital LA & Silicon Beachfest), Tara Roth (Goldhirsh Foundation), Eva Ho (Susa Ventures), Nate Redmond (Rustic Canyon), Ashish Soni (USC Viterbi Startup Garage) & Rob Kornegay (Wilson Sonsini).
# # #