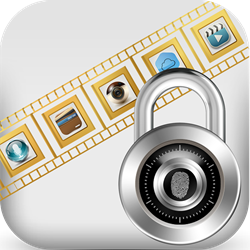 VaultSecure Pro App by ZRL Alliance Ltd to Be Available for Free on iTunes Store for Limited Period
(PRWEB) July 06, 2016
VaultSecure Pro, a feature-rich security app that can be downloaded and used on iPhone, iTouch and iPad, is now available for free for a limited period only. The app, which was launched on July 2nd, is dubbed as the 'best ever security app' for iPhone users by the manufacturers, ZRL Alliance Ltd, an iPhone app development agency.
Cindy C, one of the developers of the iPhone security app, told the press that they want to enable the early birds to take a sneak peek of the iPhone-only app before it gains some traction in the iTunes store app marketplace.
According to Cindy, the VaultSecure Pro app is a comprehensive security app which can be compared to a secure data vault where users can store their photos, voice memo, videos, eWallet and notes. She said that complete information on the app is available on their official website of VaulSecure Pro and interested ones can pre-register for the free version on the official website of ZRL Alliance.
The app comes with a lock-and-key system, which allows users to lock their data and keep all their private moments and confidential information out of reach of snooping people. She also added that the app's ease of use is its greatest USP, and that the app lets users to have full control over their data.
"VaultSecure Pro can be described as a private cloud server where users can store all their valuable and confidential information without worrying about data theft or unauthorized sharing", Cindy C told the press today. "We have recently released the launch video through our official Facebook page and through our Twitter account and YouTube channel as well", added Cindy.
With features like fingerprint touch ID, PIN pad lock, facedown auto lock, fake PIN creation, eWallet lock and lots of others, the VaultSecure Pro app is a potential game changer in app-based mobile phone security, the developers claimed.
The app, otherwise purchasable for a monthly or yearly fee, is now available for no cost on Apple iTunes store, the owners of ZRL Alliance confirmed.
About the Company
VaultSecure Pro is a security app for iPhone users developed by ZRL Alliance Ltd.
For more information, visit http://www.vaultsecurepro.com/
To check out the features on iTunes store, visit https://itunes.apple.com/us/app/vault-secure-pro-app-keep/id1090305854?ls=1&mt=8
For free registration, visit https://zrlalliance.clickfunnels.com/optin8648039
VaultSecure Pro FB page: Facebook.com/vaultsecurepro/
VaultSecure Pro Twitter Page: Twitter.com/VaultsecurePro
VaultSecure Pro YouTube: Youtube.com/watch?v=hQ4Wx2MLlJw