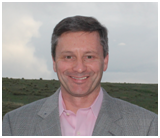 I am very proud of all that our team has accomplished in bringing this offering to the marketplace
Denver, CO (PRWEB) September 12, 2013
Vaultspring.com proudly announces the launch of its e-commerce site that provides consumers options for leasing the latest in wireless technology products. The product assortment includes devices such as tablets, laptops, touchscreen computers and ultrabooks.
At Vaultspring.com, the slogan is "A Smart Lease for Your Smart Device", and this motto clearly reflects the company's commitment to making certain that every customer will be able to find the device – or devices – that best suits their needs, and that they will be able to receive this product quickly and affordably in a plan that features very affordable payments. The device selection available on the new website includes some of the latest and most popular brands and models currently on the market.
David Kelly, founder and CEO of Vaultspring, explained that, "I believe in the transformative power of the connected device. These devices are fundamentally changing the human experience and have the power to break down existing barriers for people of all socio-economic backgrounds to information and knowledge critical to one's mental, spiritual, physical and economic health."
"I am very proud of all that our team has accomplished in bringing this offering to the marketplace and look forward to continue to provide an extraordinary customer experience for each and every one of our guests".
The new design of the website makes it very easy for the consumer to browse the various devices and options, and is equally very searchable so that the consumer can navigate directly to a given product. The layout of the site also provides clear information regarding the various options through which the laptops, tablets, touchscreen computers, and ultrabooks can be obtained, including the "Smart Lease" plan featured by the site.
For more information about Vaultspring.com, its newly launched website, the products that it has to offer, and its various affordable leasing and financing plans, visit the official website at: http://www.vaultspring.com.