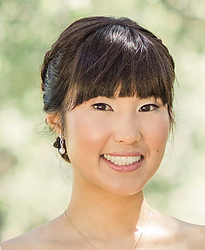 Without compounding there would not have been a pill size of chlorambucil that would have been appropriate for Bentley.
Scottsdale, Arizona (PRWEB) November 11, 2015
The field of veterinary medicine will continue to advance at a rapid rate. Old ways of doing things become outmoded as new methodologies come to the forefront. And who better to guide the world of veterinary medicine down the path of progress than today's young veterinary professionals? Today's newcomers are tomorrow's veterinarians and researchers. They're at the forefront of cutting-edge new developments that will become standard practice in the years to come.
Because Diamondback Drugs recognizes the fact that the future of veterinary medicine rests on the shoulders of today's newly minted veterinary professionals, they've created several scholarship competitions designed to educate the best and brightest on the benefits and uses of prescription compounding, which is Diamondback's specialty.
One of these initiatives is the Diamondback Drugs / Veterinary Cancer Society Compounding Case Study Scholarship competition. Open to all clinical oncology residents, this contest offered a $1,000 first prize, to be used to cover expenses incurred while attending the annual Veterinary Cancer Society conference.
The conference is a wonderful opportunity for veterinary oncology specialists to network, to enhance their body of knowledge, and to mingle with luminaries in their field.
Diamondback Drugs is pleased to announce their selection of University of Missouri Veterinary Health Center resident Shirley Chu, DVM as the winner of this year's scholarship competition. Her winning entry detailed a compelling case study, in which a Dachshund Terrier cross named Bentley presented with rapidly growing SQ masses. Despite the grim prognosis of Waldenstrom's macroglobulinemia, Bentley was treated with compounded chlorambucil and went into remission just two months later. "Without compounding there would not have been a pill size of chlorambucil that would have been appropriate for Bentley," Shirley Chu, DVM, explained.
Diamondback Drugs is proud to have participated in Bentley's medication protocol and recovery from this very rare cancer. We would like to extend sincerest congratulations and thanks to Shirley Chu, DVM. We wish her a fun and enlightening experience at the VCS conference, and the greatest success in her veterinary career.
About Diamondback Drugs
Scottsdale, Arizona-based Diamondback Drugs specializes in the art and science of veterinary compounding. They offer home delivery, and stock the widest range of medications, chemicals, bases and flavors. Learn more about Diamondback Drugs at their website: http://www.diamondbackdrugs.com/ or call them direct at 866-578-4420.