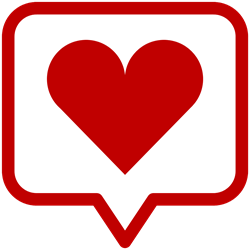 Vearlo is in the business of spreading love across the planet.
Rushville, New York (PRWEB) May 31, 2016
Vearlo has sent forth the new Love Note Scheduler app for Android devices to help build stronger relationships. Today marks the end of all excuses for not spreading love to family and friends, everyday. Although that specific four letter word isn't required, Vearlo has plenty of quips (textable love quotes) to help out.
Love is a universal theme that doesn't need to only be associated with the closest, most intimate relationships. Let everyone know that they matter, more than the one or two times they're actually seen or spoken to each year. The more engaged people are, the deeper their relationships can become. Sharing is caring.
Don't forget another anniversary, birthday, holiday, or special occasion by scheduling quips up to a year in advance. Leverage the impressive and growing repertoire of quips available within Vearlo, or write new ones. Vearlo uses the existing contact manager and text messaging applications on a phone. The recipients don't need to have Vearlo to see the messages sent and scheduled. As a matter of fact, unless they're told, they probably won't know Vearlo is being used.
There are no ads in Vearlo. The Send Now frequency can be used to send as many messages, to as many family members and friends as desired. With the One Time, Every Day, Every Week or Every Month frequencies, up to 12 messages can be scheduled to anyone . Premium subscription options will allow scheduling more. All of the quips in the pre-populated repertoire are available to use as well. Keep in mind that text messaging rates will apply.
Vearlo's world premiere of the Love Note Scheduler is available exclusively on Google Play.