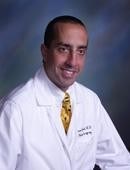 San Diego, CA (PRWEB) October 01, 2013
Pousti Plastic Surgery is pleased and excited to announce the practice's recent adoption of the VECTRA 3D plastic surgery simulator technology.
This revolutionary new technology enables patients of the San Diego practice to see how they would look with different sizes and types of breast implants. With this technology, patients will also have the opportunity to see the possible benefits of a breast lift procedure in combination with the breast augmentation. Pousti Plastic Surgery is one of the first Southern California plastic surgery practices to offer their patients this new technology.
The VECTRA 3D camera captures a three dimensional photograph of the patient, and using multiple cameras, the machine takes a number of photographs from several different points of view. This process creates a three-dimensional virtual model of the patient.
The simulation software displays your physique from a 3D perspective to Dr. Pousti, and at a patient consultation, Dr. Pousti is able to discuss the possible implant results available to the patient. The software offers the opportunity for Dr. Pousti and the patient to experiment with different implant looks, types and sizes until the patient is happy with their new look before the surgery, providing the basis for the patient's surgery plan.
The VECTRA 3D simulations offered by Pousti Plastic Surgery enable patients to see their bodies with simulated implants from all 3 FDA approved breast implant companies (Sientra, Allergan and Mentor) and even different implant types so patients can see the difference between a moderate profile implant versus a high profile implant. The technology is also developed to identify breast asymmetry, which is very common in women. The VECTRA analysis performed by Dr. Pousti will help the surgeon develop a custom surgical plan to help reduce patient breast asymmetry.
The VECTRA 3D technology does not give the patient her final result, but allows the patient to see how different implants will look on her body. The work performed in the operating room by Dr. Pousti will be the most accurate when determining implant size and profile to achieve desired results.
Tom Pousti, M.D., F.A.C.S is double board certified in General Surgery as well as Plastic and Reconstructive Surgery. He has been a licensed physician for over 20 years and has been in private practice in Southern California for over 16 years. Dr. Pousti completed his Plastic Surgery training at Harvard with world-renowned surgeons at The Brigham and Women's Hospital in Boston, Massachusetts.
As a San Diego cosmetic surgery specialist, Dr. Pousti focuses on breast surgery, body contouring, facial rejuvenation and all types of revisionary surgery, and sees patients from all over the United States and worldwide. He is happy to see you in his Southern California office. For more information or to schedule a consultation to take a 3D rendering using the practice's new VECTRA machine, please contact (619) 466-8851 or visit http://www.poustiplasticsurgery.com.