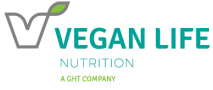 "We took the next step to find out what we would have to do to enhance that experience for the mom and baby in prenatal and postnatal situations.," said Jim Rex, President of The GHT Companies. "We are proud to assist not only vegan women, but all women, on their pregnancy and motherhood journeys."
SAN DIEGO, Calif. (PRWEB) November 21, 2022
Vegan Life Nutrition, a division of The GHT Companies, a family of supplement manufacturers, has launched a new line of vegan prenatal and postnatal vitamins that support the mother and baby before, during, and after pregnancy.
The Prenatal Focus Bundle and Postnatal Focus Bundle each include a bottle of Prenatal & Postnatal Basic, a daily supplement that provides 24 essential plant-sourced vitamins and minerals for healthy prenatal and postnatal care.
These vitamins and minerals include: Vitamin A (beta carotene), Vitamin C (ascorbic acid), Vitamin D (cholecalciferol), Vitamin E (d-alpha-tocopherol), Vitamin K (menaquinone K2-MK7), Thiamin (thiamin mononitrate), Riboflavin (riboflavin sodium phosphate), Niacin (niacinamide), Vitamin B6 (pyridoxal-5-phosphate), Folate ((6s)-5-methyltetrahydrofolic acid, glucosamine salt), Vitamin B12 (methylcobalamin), Biotin (d-biotin), Pantothenic Acid (d-calcium pantothenate), Calcium (calcium carbonate, plant-derived), Iron (ferrous bisglycinate chelate), Iodine (kelp, laminaria digitata), Magnesium (magnesium chelate), Zinc (zinc bisglycinate chelate), Selenium (selenium glycinate), Copper (copper bisglycinate chelate), Manganese (manganese bisglycinatechelate), Chromium (chromium nicotinate glycinate chelate), and Molybdenum (molybdenum glycinate chelate)
In the Prenatal Bundle, customers also receive a bottle of Vegan Life's Prenatal Focus that contains 550mg of Choline, a critical ingredient supporting brain and neural tube development. In the Postnatal Bundle, customers receive a bottle of Postnatal Focus, which provides extra servings of Vitamin D, Thiamine, Riboflavin, Niacin, and Folate, plus 475mgs of Choline.
"When we realized that moms were having a difficult time determining which prenatal and postnatal supplements to use, we knew that we had to develop a regimen that would prove to be the best of the best," said Jim Rex, President of The GHT Companies. "Vegan Life Nutrition is dedicated to providing everyone – especially those who follow a vegan or plant-based lifestyle – with the essential vitamins and minerals that we all need daily, and we are proud to assist not only vegan women, but all women, on their pregnancy and motherhood journeys."
The Prenatal Focus and Postnatal Focus bundles were created to help mothers maintain healthy digestion, promote healthy cell division and development, support the fetal brain, spinal cord, heart, muscle, bone, nerve, and skin development, support placenta growth, and promote red blood cell development.*
"We took the next step to find out what we would have to do to enhance that experience for the mom and baby in prenatal and postnatal situations. In Prenatal Focus, the only ingredient we added was Choline, which is critical as it has been identified to assist the fetus in neural tube development. So without a doubt, we added that as a prenatal ingredient," said Rex. "As for Postnatal Focus, we added seven or eight vitamins, including Choline, that assist in replenishing nutrients that may have been depleted during birth to help the mom recuperate and be a strong, sustainable, support for her baby during the nursing phase."
The Prenatal Focus Bundle and the Postnatal Focus Bundle cost $39.95 each. To order, you can visit Vegan Life Nutrition's website or shop Prenatal and Postnatal on Amazon.
*These statements have not been evaluated by the Food and Drug Administration. This product is not intended to diagnose, treat, cure or prevent any disease. Information and statements made are for educational purposes and are not intended to replace the advice of your health care professional.
==================================================================
About Vegan Life Nutrition
At Vegan Life Nutrition, we offer a complete line of nutritional products for vegans and non-vegans alike, using nothing but the cleanest, highest quality plant-based ingredients to support your healthy lifestyle. We harness the power of vegan components in our products, building our formulations around powerful ingredients from natural plant sources. Our clean nutraceuticals are the best way to receive the nutritional support you need.
Through our exclusive partnerships with industry leaders across the globe, we have constant access to scientific breakthroughs that push the boundaries of plant-based nutrition. Backed by the groundbreaking knowledge that these partnerships bring, our in-house scientists and manufacturing team work tirelessly to perfect and expand our premier plant technologies and naturally-derived supplement blends. With processes that are held to the highest standards, we bridge the gap between the most cutting-edge nutritional science and your personal good health.
About The GHT Companies
The GHT Companies is one of the most trusted names in the nutritional supplement field since 1996. The group is structured to collaborate with founding scientists to develop their unique ingredient/product discoveries and to deliver industry-leading, high-quality consumer products, and ingredients on a global basis.
The GHT Companies uses its unique business structure of 5 diverse subsidiaries that touch on all facets of the nutraceutical industry in order to provide products and services to customers in the most effective way possible.